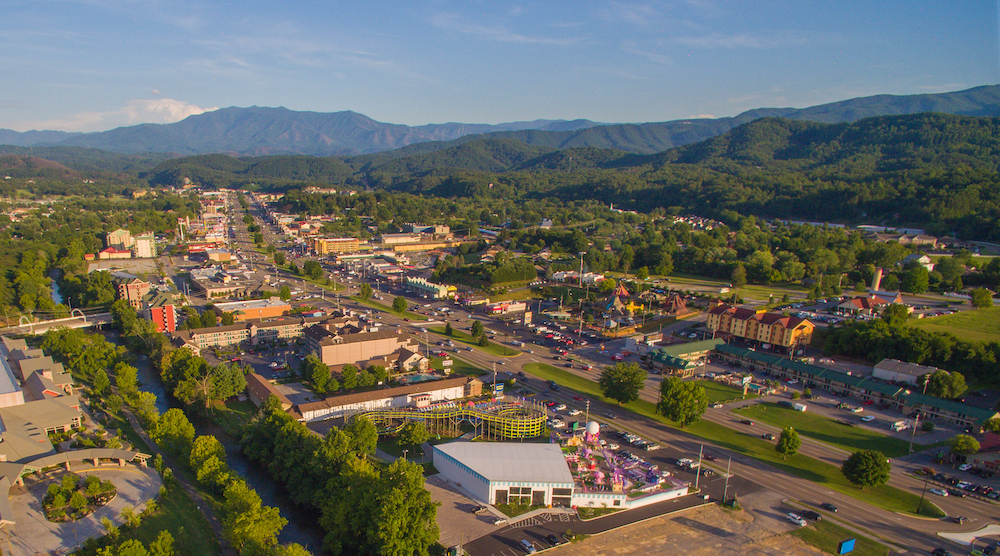 4 Fun Facts About Pigeon Forge You Didn't Know
November 15, 2022
Pigeon Forge is one of the most popular vacation destinations in the United States! This mountain city welcomes more than 10 million visitors each year. Despite its popularity, we bet there are some interesting facts you didn't know about it! We've made a list of 4 fun facts about Pigeon Forge you didn't know:
1. It only has about 6,500 permanent residents.
Even though Pigeon Forge sees more than 10 million visitors each year, did you know that there are only about 6,500 people who call the town home? That's right, Pigeon Forge has about 6,500 permanent residents. It's the visitors who can boost the daily population to more than 50,000! What's recognized as a big city because of its high number of visitors can technically be called a small town due to the amount of permanent residents!
2. It was named after an iron forge and an extinct species of birds.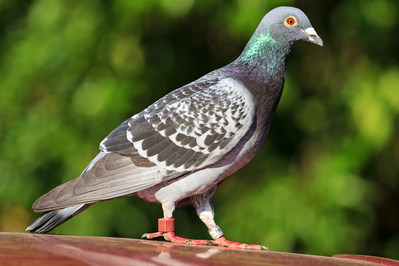 Do you know the story of how Pigeon Forge got its name? It's actually named after an iron forge, as well as an extinct species of birds. The name "Pigeon" was inspired by the passenger pigeon, which used to be commonly seen throughout the Smoky Mountain area. Ultimately, the passenger pigeon was declared extinct after the last documented bird died in 1914. The "Forge" comes from an iron forge. A man named Isaac Love built an iron forge along the Little Pigeon River in 1817. A small community developed around the forge, so it only felt right that it became part of the town's name!
3. It's within a day's drive of 2/3s of the nation.
Have you ever wondered why Pigeon Forge sees so many visitors each day? Not only is it because of all the fun and entertainment it has to offer, but its location also plays a part! Pigeon Forge and the Smoky Mountains are within a day's drive of two-thirds of the United States. Instead of having to book a flight, a majority of the country can get here by car in a day or less!
4. It's home to the best live entertainment!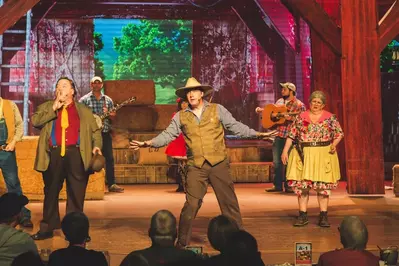 Pigeon Forge is home to some of the best family-friendly live entertainment! When you're looking for fun, excitement, and laughter, look no further than the shows in Pigeon Forge. At Hatfield & McCoy Dinner Feud, we invite you to become a part of the longest running feud in history! Watch as the Hatfields and McCoys try to settle their differences mountain-style. There is singing and dancing, jaw-dropping stunts, side-splitting comedy, high-diving hillbillies and dogs, and plenty of chaos! While you watch, we serve you an all-you-can-eat meal that tastes like it came straight from Granny's kitchen. The meal includes Feudin' Fried Chick'n, Open Pit Pulled-to-Pieces Pork Barbeque, Southern Style Creamy Soup, Smashed Mashed Taters, Buttery Corn on the Cob, Ma's Hot Homemade Bread, No Tellin' What's In It Coleslaw, and Granny's Famous Specialty Dessert! We aren't the only family-friendly show in town, though! If you love our show, be sure to check out some of our other favorite shows in Pigeon Forge: The Comedy Barn, Dolly Parton's Stampede, and Pirates Voyage Dinner & Show!
Did you know all of these fun facts about Pigeon Forge? If you didn't, you do now! That means it's time to start planning a visit to this popular mountain town. Be sure to get your tickets to Hatfield & McCoy Dinner Feud to witness some of the best live entertainment while you're here!