Have Fun and Learn!
The Hatfield & McCoy Dinner Feud isn't just a place to go to have tons of fun and fill your belly… why it's also where you can go to learn as well! There's plenty to learn from the very minute you step foot on our feudin' property.
Group Information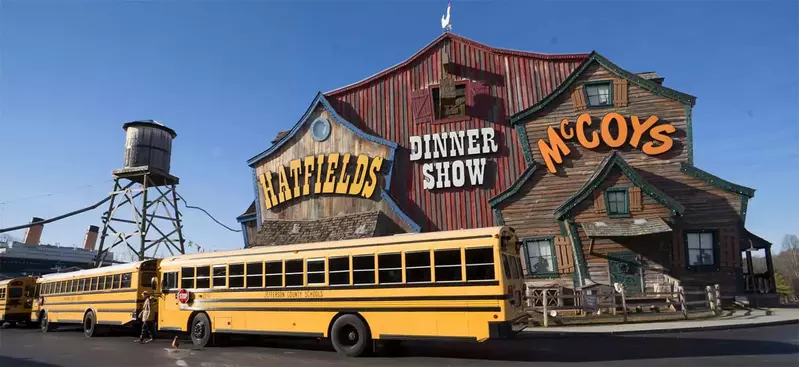 History
Learn more about the actual Hatfield & McCoy Feud which occurred in the Kentucky / West Virginia area back in 1863. Find out how a pig may have helped start a war that lasted 30 years.
STEM
Be amazed at the science behind our $3 million dollar state of the art "Swimmin' Hole" which uses the latest innovations and some pretty heavy math to amaze our guests!
Performing Arts
Want to learn what it takes to perform before a live audience of over 900? From dancers, musicians, stunt performers, and more… there is an awful lot going on behind the curtain.
Agriculture
The entire Hatfield & McCoy Theater property is an experience to be had… complete with dozens of different types of animals! Learn about each kind and how they were essential to survival in the 1800s.