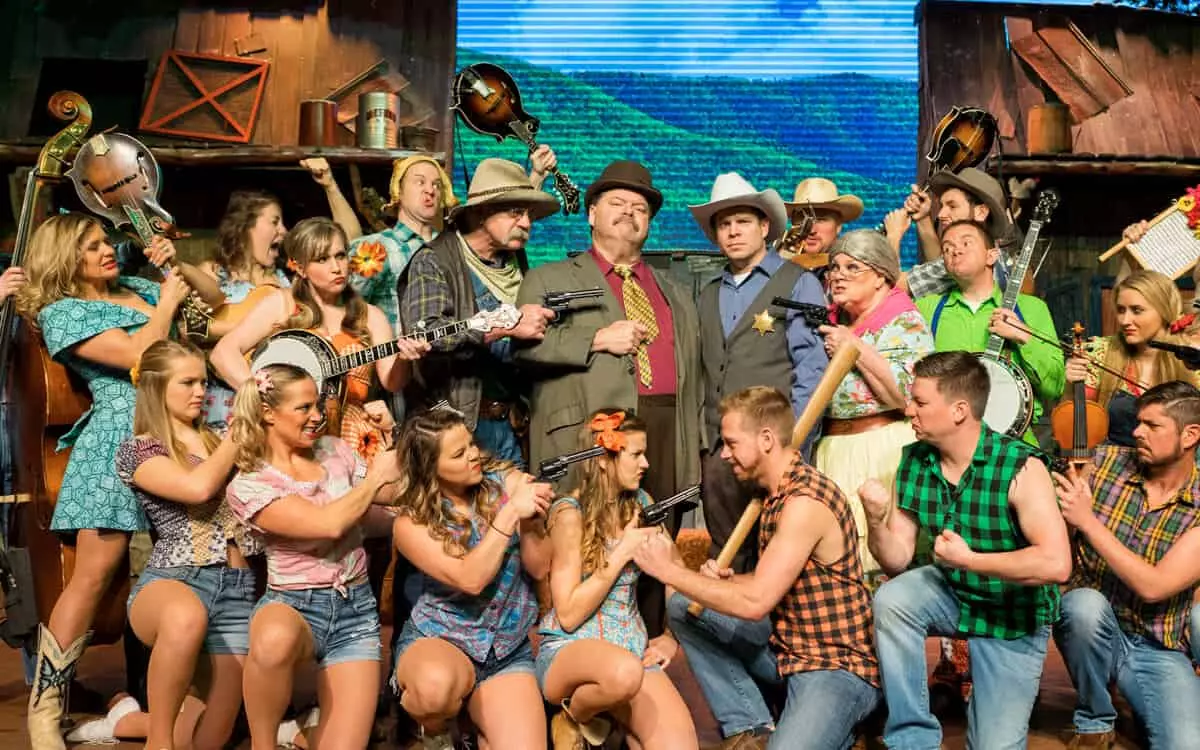 4 of the Best Pigeon Forge Shows
October 31, 2022
Pigeon Forge is home to the best entertainment in the Smokies! Whether you're in the mood to laugh or to be amazed by stunts, there's a show for you in Pigeon Forge. In addition to our hilarious show, there are several other great theaters in town! You could spend every evening of your vacation seeing an incredible show. Here are 4 of the best Pigeon Forge shows you have to see:
1. Hatfield & McCoy Dinner Feud
Of course, the best show in Pigeon is our own, Hatfield & McCoy Dinner Feud! You'll experience feudin', feastin', and family fun at our dinner theater. When you visit, you'll become a part of the longest running feud in history and help the Hatfields and McCoys try to settle their differences mountain-style. You'll witness singing and dancing, mighty feats of strength, jaw-dropping stunts, and side-splitting comedy. Be careful if you're in the front row — that's what we like to call the Splash Zone! During our show, our stage will transform into a swimming hole, allowing our diving hillbillies and diving dogs to show off their tricks. While you watch all the excitement unfold, you'll get to enjoy an all-you-can-eat Southern feast of Feudin' Fried Chick'n, Open Pit Pulled-to-Pieces Pork Barbeque, Southern Style Creamy Soup, Smashed Mashed Taters, Buttery Corn on the Cob, Ma's Hot Homemade Bread, No Tellin' What's In It Coleslaw, and Granny's Famous Specialty Dessert.
2. The Comedy Barn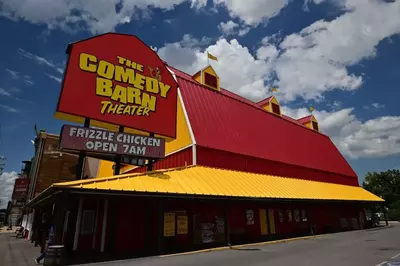 3. Dolly Parton's Stampede
4. Pirates Voyage Dinner & Show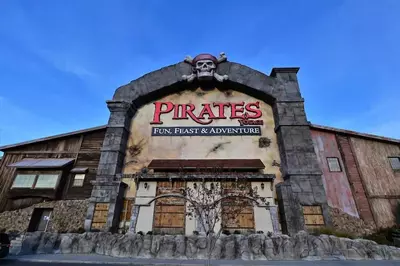 Now that you know all about the best Pigeon Forge shows you should see while you're in town, it's time to get your tickets! Start by purchasing your tickets for Hatfield & McCoy Dinner Feud.