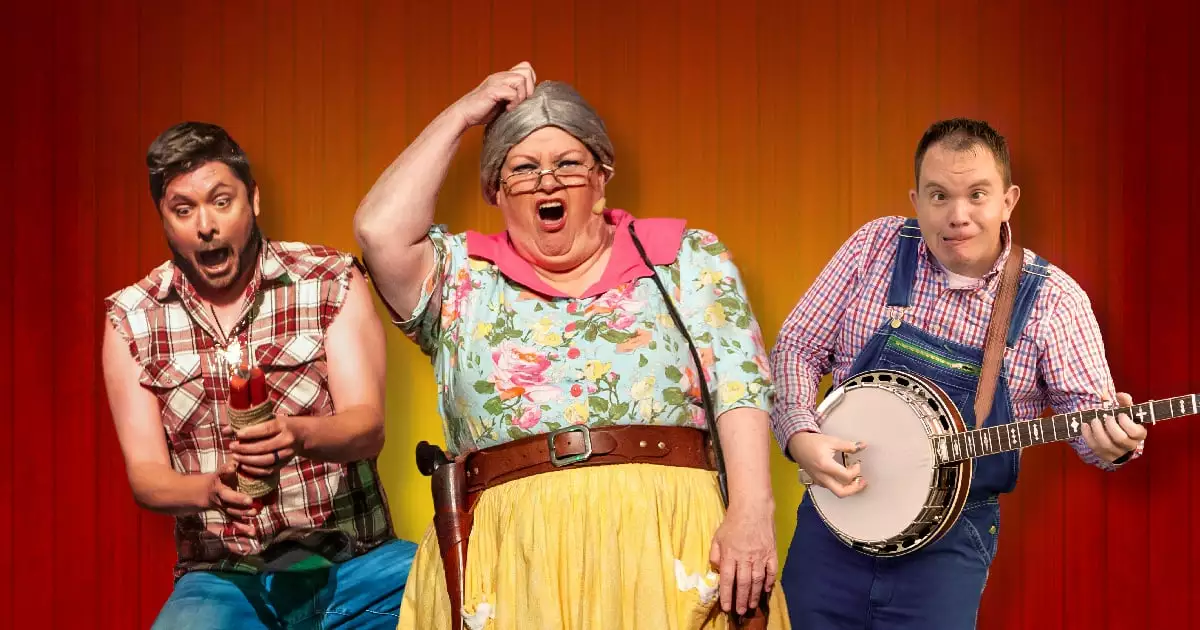 Fiddlin', Feastin', Fall Fun in the Smokies
September 13, 2021
Hilarious autumn antics await at Hatfield & McCoy Dinner Feud
Whether you're city-folk or country cuzins, there's no better place in the Smokies for family entertainment than Hatfield & McCoy Dinner Feud. With side-splitting antics, toe-tappin' mountain music and an all-you-can-eat southern homestyle feast, family-friendly fall fun is right around the corner!
Feudin' and Fun
Fall has a way of bringing families closer together as we start to take life at a slower pace, but not for the Hatfields and McCoys! Choose a side while you make your way into the theater and let the feudin' begin! You'll get caught up in the longest-running feud in history ​​as these two families take their fightin' skills to the stage to face off in some hilarious hillbilly horseplay. Enjoy watching action-packed battles, diving dogs and talented performers, including bluegrass singers, cloggers and country musicians. As the weather cools off and autumn settles in, there's nothing like some good mountain music to get your toes a tappin'. Every moment of our show is sure to bring a smile to your face!
Granny's Southern Homestyle Feast
Did we mention the food? Fall is all about comfort food, and nothing hits the spot like Granny's home cookin'! Indulge in a southern homestyle feast, with dishes such as fried chicken, country pulled pork barbecue, smashed taters, creamy coleslaw and Granny's famous specialty dessert. Not only are you guaranteed to have a great time, but we can also guarantee that you'll leave with a full belly!
Pack up your family and hit the road to the Smoky Mountains. Whether you're a Hatfield or a McCoy, our show has all the fun, food and family entertainment that you're looking for this fall!