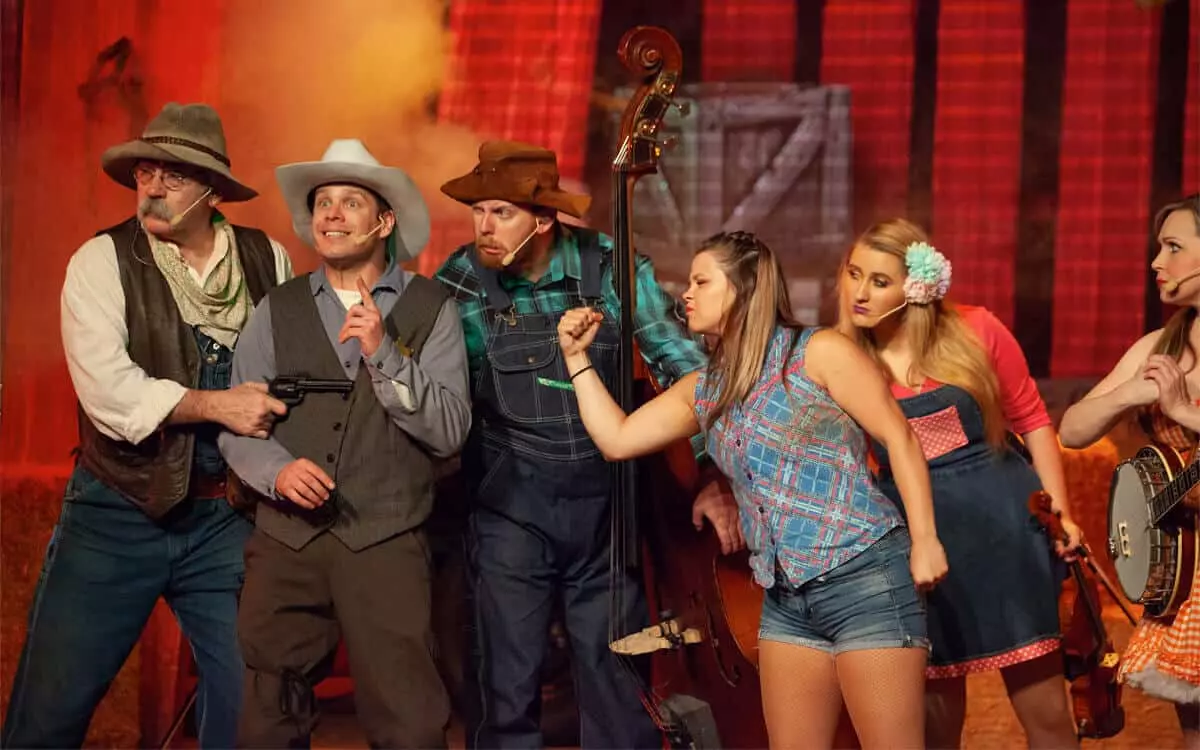 Hatfield and McCoy Dinner Feud Cast Creates a Squabbling Good Time
March 24, 2021
Hatfield and McCoy Dinner Feud Cast carry on the famous quarrel. Stop by to see what all the fuss is about.
Ever wondered about this famous feud? Well, hear from the Hatfield and McCoy Dinner Feud cast as they tell you what the fuss is all about. Guests will enjoy the singin' and dancin', mighty feats of strength, jaw-dropping stunts and side-splitting comedy, paired with Granny's cookin'.
The Southern Homestyle Feast includes feudin' fried chick'n, open-pit pulled-to-pieces pork barbeque, southern style creamy soup, smashed mashed taters, buttery corn on the cob, Ma's hot homemade bread, Daisy's blue-ribbon cole slaw and Granny's famous specialty dessert.
You may recognize some of the cast from our other shows. As well as portraying different roles in different shows, cast members Taylor Granberry Bickley and Cohen Bickley are married. Cohen describes one of his favorite parts of Taylor's portrayal of Dixie Hatfield:
"One of the other things I enjoy watching is getting to see her sing. I see her sing all the time over at Stampede as the emcee, and here it's kind of a different flavor to the songs and different style, so it's really a lot of fun getting to watch her do that."
See Taylor in Hatfield & McCoy Dinner Feud, check out Cohen's performance in Pirates Voyage Dinner & Show or check them both out at Dolly Parton's Stampede . Looking for even more family fun and laughter? Check out The Comedy Barn while you're in town.