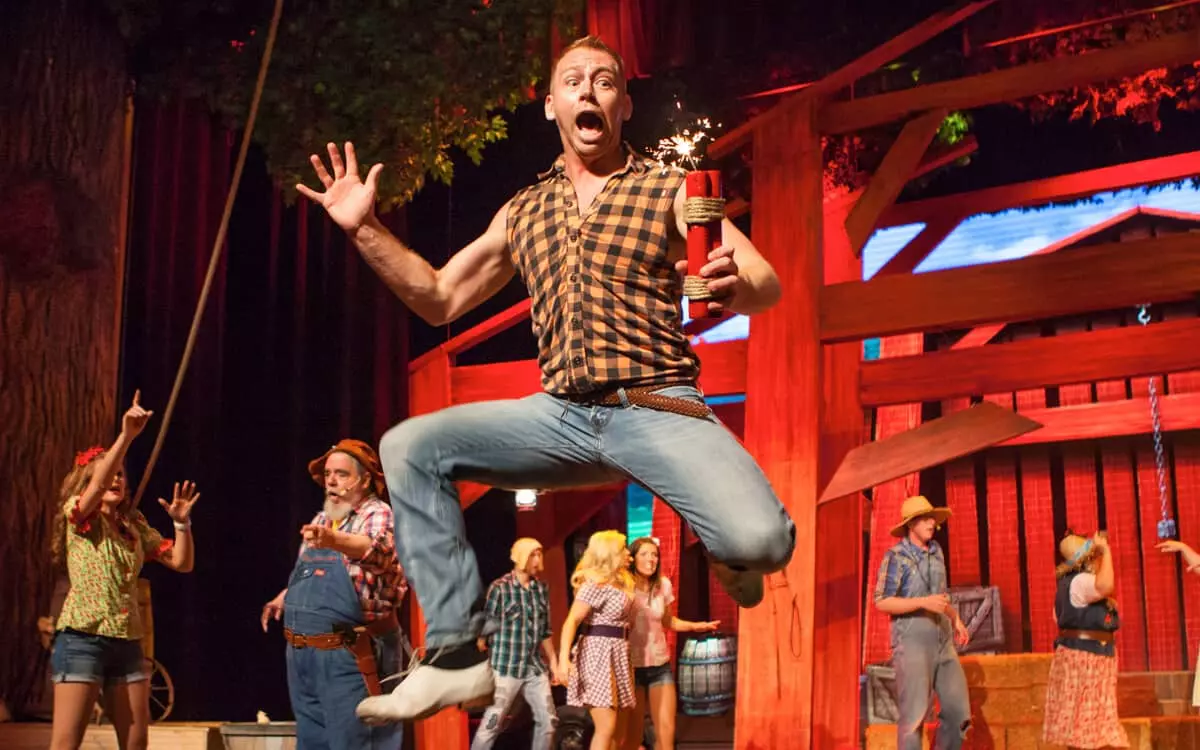 Start Your Summer With a Bang at Hatfield & McCoy Dinner Feud
June 21, 2021
Explosive family entertainment awaits in Pigeon Forge
If you're looking to fill your Pigeon Forge vacation with as much excitement, entertainment and good eatin' as possible, then head to Hatfield & McCoy Dinner Feud! Our dinner show experience features side-splitting comedy, musical acts with sensational singing, dancing and mountain clogging, and even some "explosive" stunts that give the show a true bang!
Become part of one of the longest-running feuds in history, as you take sides with either the Hatfield family or the McCoy family throughout a two-hour journey that begins with a four-course feast.
Granny's Southern Homestyle Feast
Not only are you guaranteed to laugh, but we can guarantee that you'll leave with a full belly! That's because the whole experience starts off with an all-you-can-eat meal served up with all the best Southern favorites. The meal begins with Southern-style creamy soup and hot homemade bread. Next, country classics like fried chicken, open pit pulled pork barbeque, mashed potatoes, buttery corn on the cob, and coleslaw are served. A specialty dessert and unlimited Coca-Cola®, tea or coffee complete the meal.
Feudin' Feastin' Family Fun
As you finish up your meal, get ready for an action-packed show as the Hatfields and McCoys take their feudin' to the stage. From the start, the show will have you entertained with "battles" of musical talents, clogging and dancing. Then, be amazed as the stage morphs into a pool equipped with boats and diving boards, and the families compete in dozens of imaginative diving stunts!
Whether you're a Hatfield or a McCoy, our show has all the fun and excitement you're looking for this summer! Our action-packed family dinner experience will have you laughing long after your trip to the Smokies!