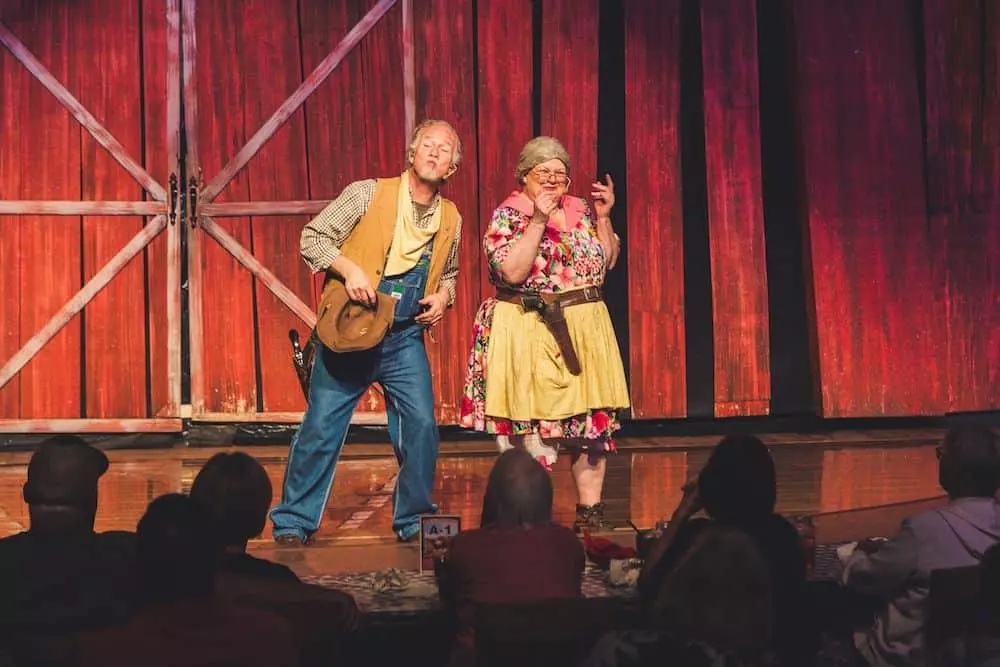 4 Reasons Our Dinner and Show in Pigeon Forge is Perfect for Date Night
September 10, 2022
At our show, watch as the Hatfield and McCoy families try to settle their differences on stage as part of the longest-running feud in history! Hatfield & McCoy Dinner Feud allows you to become a part of the latest family drama of these feuding families. You'll be entertained by this interactive dinner show that brings fun to the stage here in Pigeon Forge, making it the perfect option for an evening with your sweetheart. Here are 4 reasons our dinner and show in Pigeon Forge is perfect for a date night:
1. All-You-Can-Eat Meal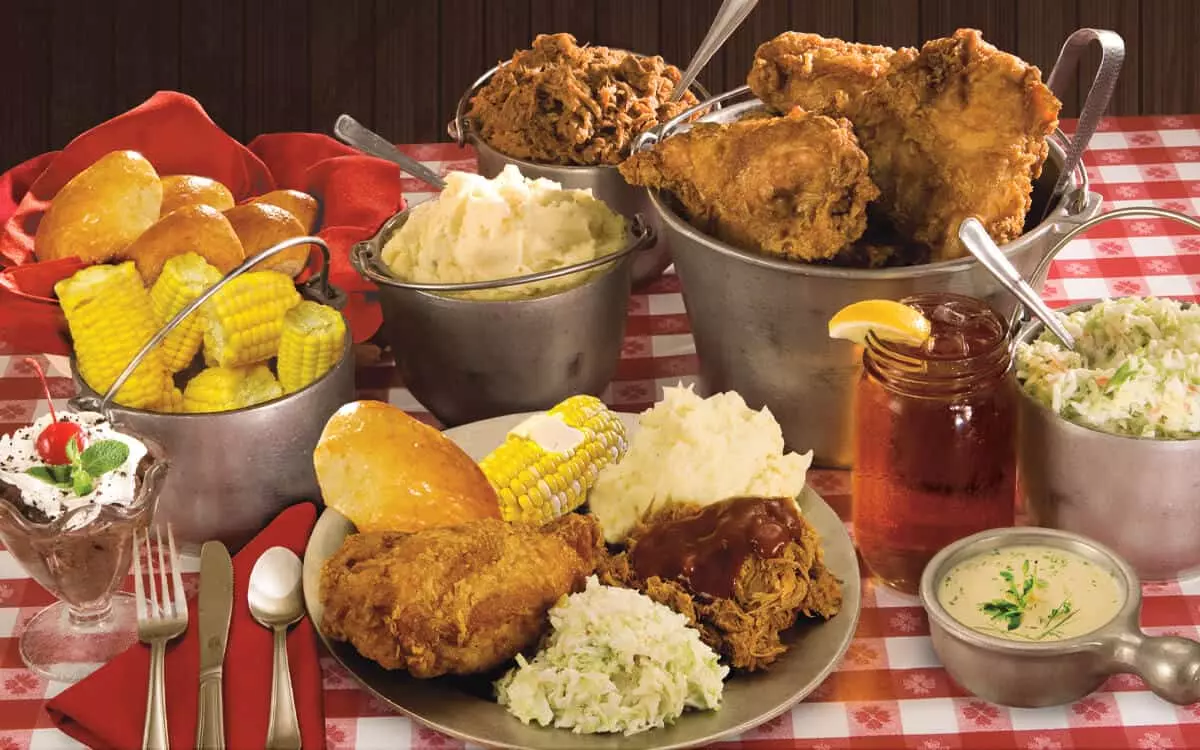 Any good date starts with great food! You'll find some of the best Southern food around as part of our show's all-you-can-eat feast! Granny whips up all of her favorite Southern dishes and serves them family-style to guests. Gluten-free, dairy-free, vegetarian and vegan options are also available upon request. Dinner at our theater includes:
Feudin' Fried Chick'n
Open Pit Pulled-to-Pieces Pork Barbeque
Southern Style Creamy Soup
Smashed Mashed Taters
Buttery Corn on the Cob
Ma's Hot Homemade Bread
Daisy's Blue Ribbon Coleslaw
Granny's Famous Specialty Dessert
2. Family Feudin' Fun
The Hatfield and McCoy families are now in the Great Smoky Mountains and looking to settle a decades-long score through a series of mountain-style events in this show in Pigeon Forge! Sit back in your seat and watch as the two families go through a series of hilarious competitions, including clogging, playing instruments, dancing, singing and stunts! You're in for a night full of laughs as you watch our show at Hatfield & McCoy Dinner Feud. Nothing will make your date night as fun as looking over and seeing your love beaming ear to ear from endless laughter and entertainment!
3. Endless Entertainment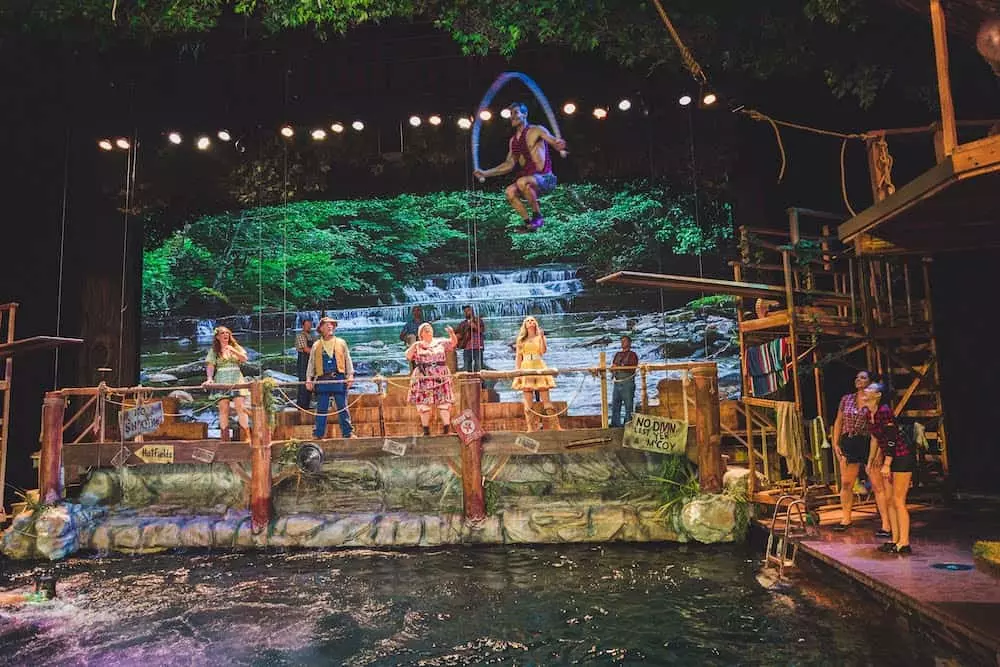 There's never a dull moment at our theater! Talented performers show off their skills on stage to bring you an entertaining and exciting show. The mayor even gifted a billycopter to the sheriff to keep tabs on the Hatfield and McCoy families! Watch as the billycopter takes flight during the show. Plus, a 24-foot-deep swimming hole sits in the middle of the stage, where diving hillbillies and diving dogs get a chance to show their talent. For nearly 2 hours, you'll be sitting on the edge of your seat as you wait to see what's next!
4. Conveniently Located
Hatfield & McCoy Dinner Feud is conveniently located in Pigeon Forge, so there's plenty more to do in the area nearby. Our show is just a short drive to the Great Smoky Mountains National Park and numerous other attractions and restaurants that couples love in Pigeon Forge.
Now that you know what makes our show the perfect dinner and show in Pigeon Forge for a date night, we bet you can't wait to visit! Grab your tickets to Hatfield & McCoy Dinner Feud today and start planning your trip!