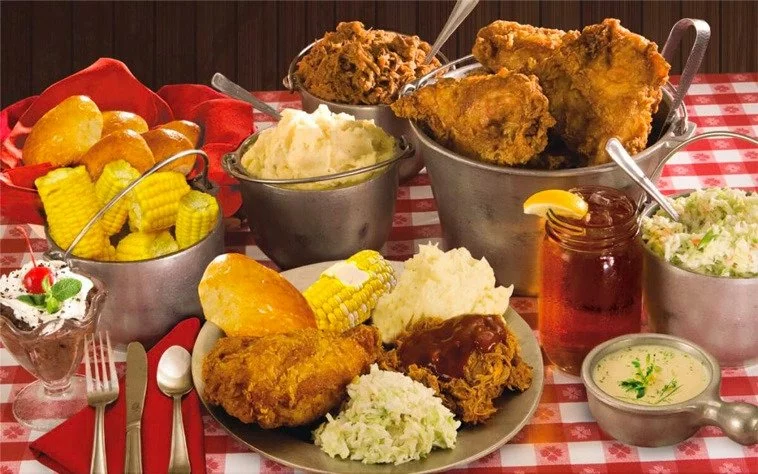 4 Reasons We're One of the Best Places to Eat in Pigeon Forge
February 24, 2023
It's no secret that Pigeon Forge is home to plenty of dining options. If you're looking for the BEST place to go, why not choose somewhere that serves a delicious feast along with some great entertainment? We love welcoming visitors to Hatfield & McCoy Dinner Feud for an evening of feudin', feastin', and family fun! Whether you're in town for a romantic trip for two, a family vacation, or a group trip, you'll love our dinner show. Keep reading to find out why Hatfield & McCoy Dinner Feud is one of the best places to eat in Pigeon Forge!
1. No Wait Times
There's nothing worse than pulling up to a restaurant while everyone is starving, only to find the wait time is an hour or longer. When you visit Hatfield & McCoy Dinner Feud, you won't have to worry about that! Since you can book your tickets and choose your show time in advance, you'll know exactly when to expect your meal. Our homestyle feast is served shortly after you take your seats in our theater.
2. All-You-Can-Eat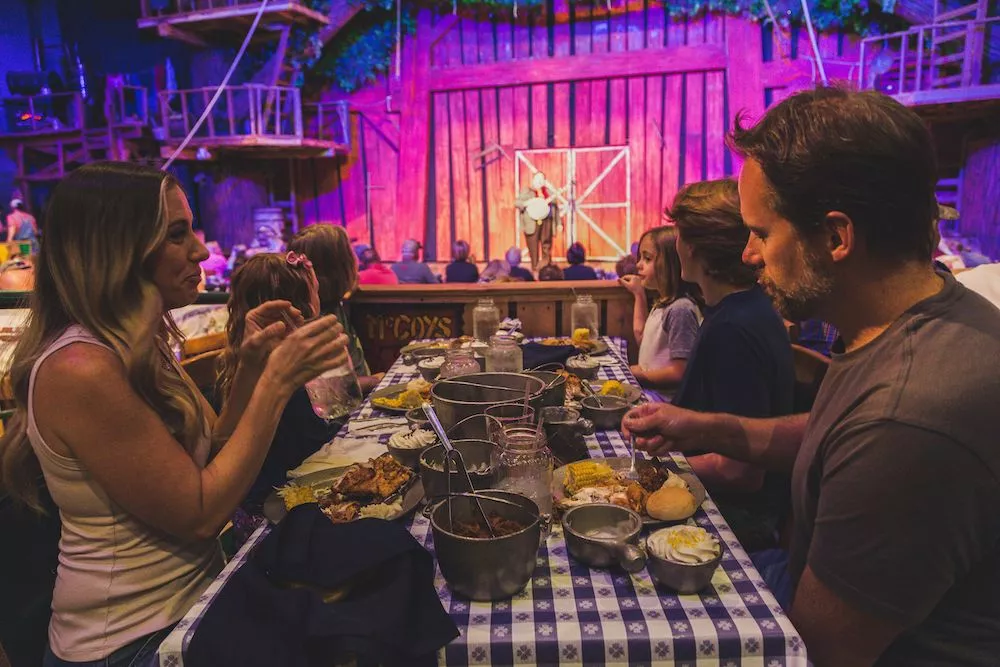 There's no such thing as small portions when you visit Hatfield & McCoy Dinner Feud. In fact, our dinner is all-you-can-eat, so you better bring your appetite. You'll get to enjoy a full Southern homestyle feast with all the fixings! Our feast includes Feudin' Fried Chick'n, Open Pit Pulled-to-Pieces Pork Barbeque, Southern Style Creamy Soup, Smashed Mashed Taters, Buttery Corn on the Cob, Ma's Hot Homemade Bread, No Tellin' What's In It Coleslaw, and Granny's Famous Speciality Dessert. You'll also get unlimited Coca-Cola®, tea, or coffee. This full dinner is as big as our main event and designed to satisfy all your home-cooked, hillbilly cravings!
3. Food for Everyone
We wouldn't be one of the best places to eat in Pigeon Forge if we didn't have food that everyone can enjoy! In addition to our feast mentioned above, we also have special meals available upon request for those with dietary needs and preferences. We have gluten-free, dairy-free, vegetarian, and vegan meals that are equally as delicious! You can contact our box office for more details about our special meals.
4. Entertainment, Too!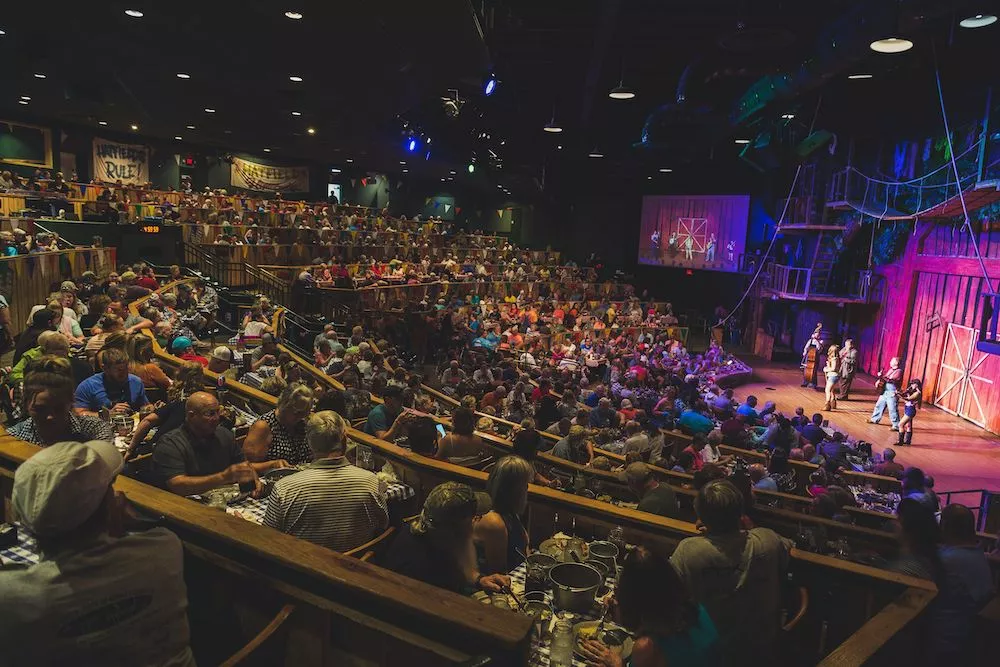 You won't just get a mouth-watering meal when you dine at Hatfield & McCoy Dinner Feud — you'll also get to enjoy a hilarious and entertaining show! Our meal is served right as all the action begins. Our show invites everyone to become a part of the longest running family feud in history! Watch as the Hatfields and McCoys try to settle their differences through various jaw-dropping stunts, mighty feats of strength, singing and dancing, and more. If you're in the front row, watch out, you're in the splash zone! During the show, you'll be amazed as our stage transforms into a swimming hole and our diving hillbillies and dogs show off their skills. Enjoy the side-splitting comedy and fun antics from our talented cast as you eat. It'll be a dinner you won't soon forget!
Are you ready to experience one of the best places to eat in Pigeon Forge? We can't wait to welcome you to Hatfield & McCoy Dinner Feud! Take a look at our Pigeon Forge show schedule, and get your tickets today.