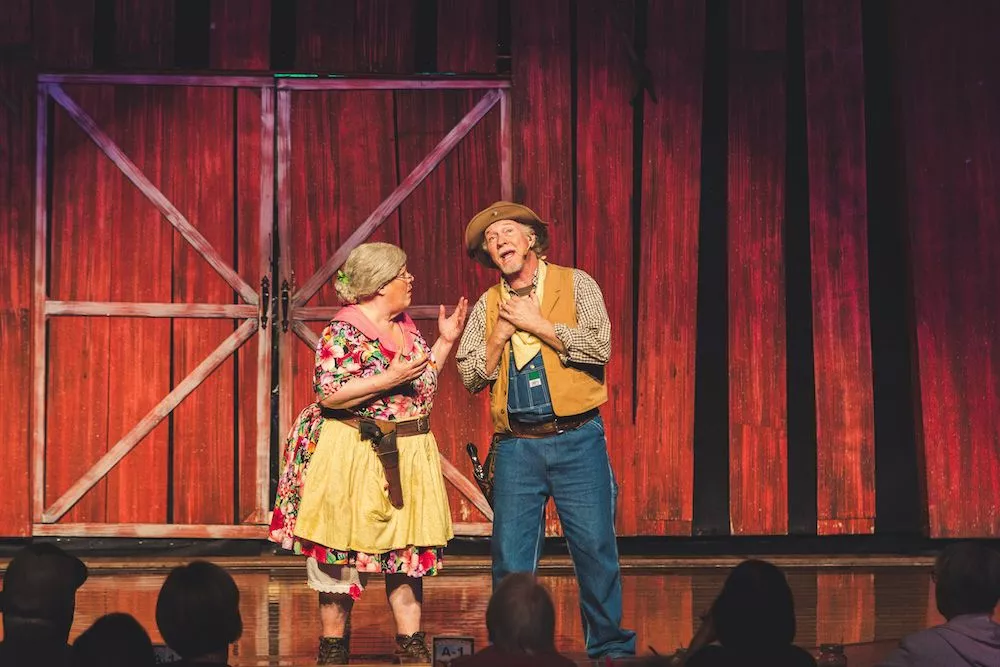 3 Things Couples Love About Our Dinner Show in Pigeon Forge
September 6, 2023
Are you ready for a one-of-a-kind evening with your special someone? There's no better place to be than at our dinner show in Pigeon Forge! Hatfield & McCoy Dinner Feud is known for being a popular show for families, but couples love it just as much. When you're searching for the perfect thing to do with your sweetheart, take a look at these 3 things couples love about our dinner show in Pigeon Forge:
1. Better Than the Classic Dinner + a Movie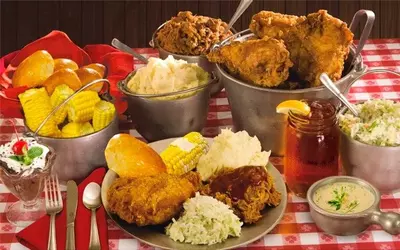 A go-to activity for couples has always been dinner and a movie — but what if you could take that classic date to a whole new level? Instead of visiting a restaurant and a movie theater, combine a delicious all-you-can-eat feast with a live show! Our dinner show in Pigeon Forge serves guests a Southern homestyle dinner while they watch a hilarious show. Couples love that there's not a moment of boredom throughout the entire evening. You'll also be able to get your tickets online ahead of time, so you won't have to worry about long wait times at a restaurant, or the movie being sold out when you get to the theater. Even better, you get both dinner and a show for one ticket price! Say goodbye to separate bills for food and fun and hello to an evening at Hatfield & McCoy Dinner Feud.
2. Special Shared Memories
Another reason that couples love our dinner show in Pigeon Forge is because it allows them to create special shared memories together. The two of you will remember your time at our show for years to come. You'll become a part of the longest running feud in history and help the Hatfields and McCoys try to settle their differences, mountain-style. There's singing and dancing, mighty feats of strength, jaw-dropping stunts, and side-splitting comedy. We even involve the audience members in some of our acts — if you or your sweetheart are pulled on stage, it makes the evening that much more memorable! We also recommend stopping by the gift shop on your way in or out of our attraction to get matching t-shirts or other souvenirs to take back home with you.
3. Great Location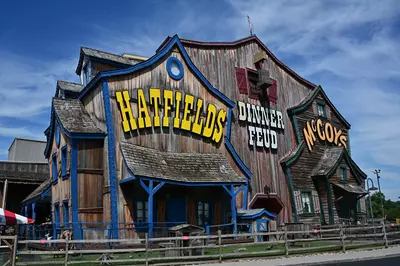 Hatfield & McCoy Dinner Feud is located in the heart of Pigeon Forge! Our location is one of the things couples love most about our show because it's close to the best lodging, shopping, and other romantic things to do while you're in town. Spend the day at Dollywood on thrilling roller coasters, watching live performances, or taking a scenic ride on the Dollywood Express before an evening at our show, or explore the Great Smoky Mountains National Park! The Great Smoky Mountains National Park is the most visited national park in the country, and it's easy to understand why. With more than 800 miles of hiking trails, wildlife viewing opportunities, scenic drives, and more, you and your sweetheart can spend hours taking in all the beautiful sights together.
About Our Dinner Show in Pigeon Forge
Now that you know some of the top reasons our dinner show in Pigeon Forge is great for couples, we bet you can't wait to start planning your visit for an evening of feudin', feastin', fun! Experience the hilarious antics of our hillbillies, our diving dogs, our billycopter, and our all-you-can-eat feast, all with the one you love by your side. Take a look at our Pigeon Forge show schedule, and get your tickets today.