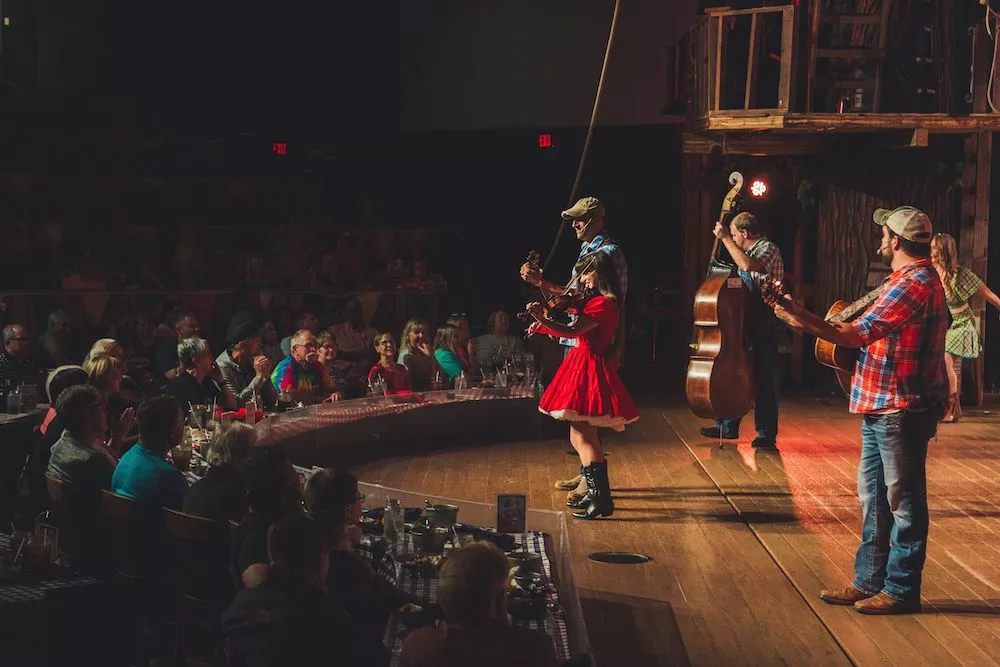 3 Things Guests Love About Our Dinner Theater in Pigeon Forge TN
October 13, 2022
The Hatfield and McCoy families are ready to settle their differences once and for all! Like any good feud, they're hoping for an audience that can poke fun at their pain! We invite you to visit our dinner theater in Pigeon Forge, TN to enjoy our show, Hatfield & McCoy Dinner Feud! Decades of bickering come to a head on stage, leaving Smoky Mountain guests laughing and smiling all night long! Here are 3 things guests love about our dinner theater in Pigeon Forge, TN:
1. The Entertainment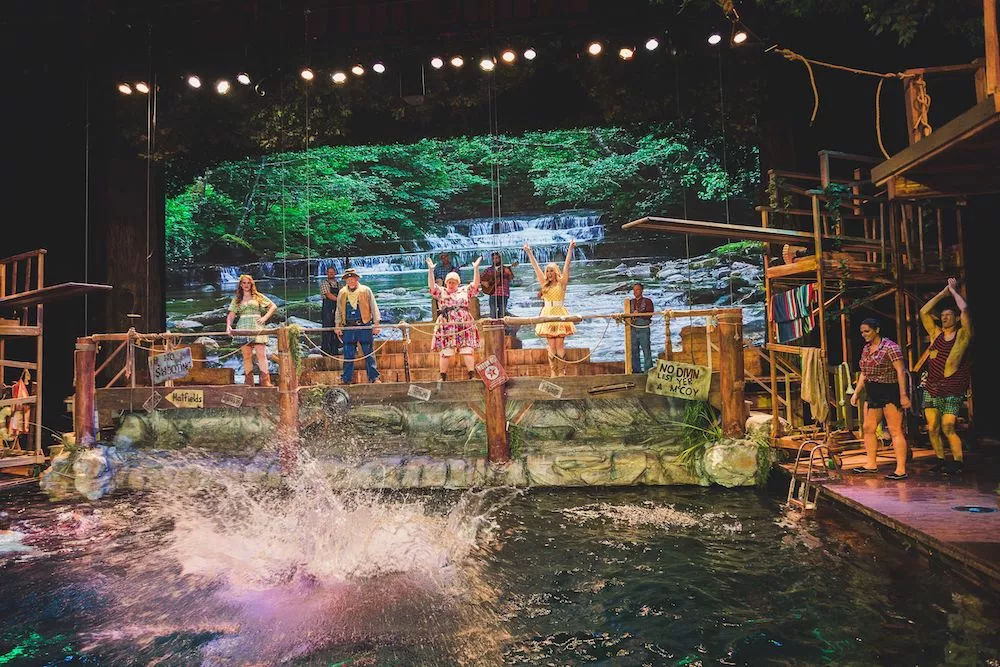 You'll get everything you paid for and more at the Hatfield & McCoy Dinner Feud! From the start of the show to the very last second, you'll be wowed at amazing performers and their skills while being suddenly hit with a funny joke! After decades of getting on each other's last nerves, the Hatfield and McCoy families are bringing it all out in the open! It'd be a shame if all this madness didn't reach the public eye! These families never cease to amaze the crowd as they try to finally settle a contentious score!
2. The Food
All this exciting entertainment and you get to leave with a full belly?! That's right! We serve up a full feast for each guest at our dinner theater in Pigeon Forge, TN. Granny's been hard at work in the kitchen, cooking up a delicious all-you-can-eat feast of home-cooked, southern cravings! Vegetarian, vegan, gluten- and dairy-free meal options are available upon request. Granny's Southern Homestyle Feast includes:
Feudin' Fried Chick'n
Open Pit Pulled-to-Pieces Pork Barbecue
Southern Style Creamy Soup
Smashed Mashed Taters
Buttery Corn on the Cob
Ma's Homemade Bread
Daisy's Blue Ribbon Coleslaw
Granny's Famous Specialty Dessert
Unlimited Pepsi®, tea or coffee
3. The Family Fun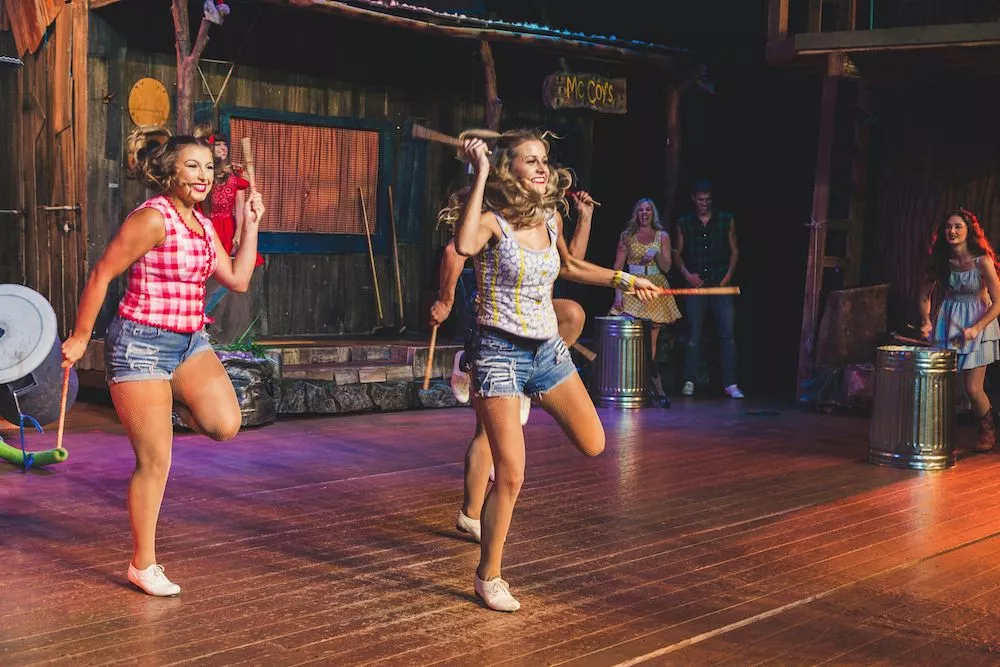 Hatfield & McCoy Dinner Feud is full of comedy and entertaining stunts and drama, making it the perfect show for guests of all ages! You'll be left laughing nonstop as you watch the hilarity that unfolds between these two sides! Aren't you glad it's not your family drama? At the Hatfield & McCoy Dinner Feud, the two families compete in mountain-style events like clogging, playing instruments, dancing, singing and stunts that leave our guests blown away! The excitement on stage is endless, featuring a variety of entertainment.
Don't Take Our Word For It; Check Out The Reviews!
Our main goal is to put on a show that keeps everyone entertained and happy for an hour and a half, and we love reading reviews from our guests that show we've accomplished just that! If you'd rather hear from our guests themselves what they like most about our dinner theater in Pigeon Forge, TN, check out some of our recent reviews:
"Great clean, funny and entertaining show. Food was good. Way more than you should ever eat. Just a good fun time. Way better than I expected. All the staff are very nice and helpful. Our server was very happy, and she did a great job. Highly recommend." - Derric Jennings
"Great family atmosphere and a wonderful place. If you're in the Gatlinburg/Pigeon Forge area I would highly recommend seeing the show." - Eddie Carter
"Love the Hatfield and McCoy Dinner Show! Good food and fun entertainment! One of my favorite places to visit while in Pigeon Forge!" - Shelia Cole
Would you rather come experience all the excitement for yourselves? Secure your tickets to Hatfield & McCoy Dinner Feud and begin planning your trip to the Smokies today!