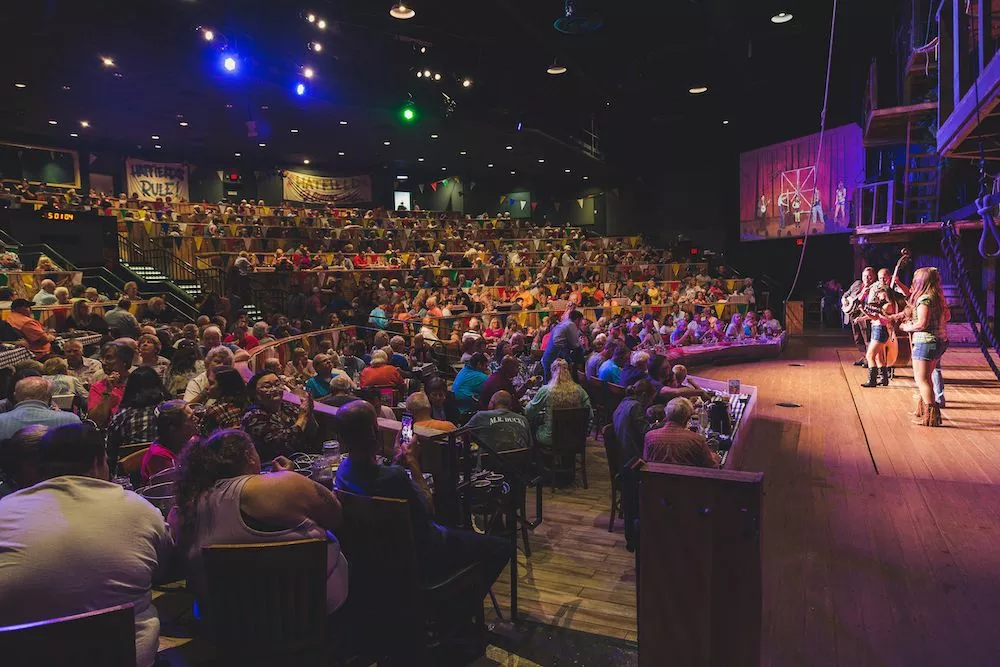 3 Reasons Families Love the Dinner at Our Pigeon Forge Show
February 10, 2023
Are you trying to find a meal that everyone in the family will love? Visit us at the Hatfield & McCoy Dinner Feud! Our Pigeon Forge show is the perfect place to spend an evening with your family. Not only will you get to enjoy a fun-filled show, but you'll also be served a delicious dinner! Take a look at these reasons families love the dinner at our Pigeon Forge show:
1. All-You-Can-Eat
There's nothing worse than not getting full from your dinner, but you definitely won't have that issue when you visit Hatfield & McCoy Dinner Feud. Our meal isn't one course, it isn't two courses, it isn't even three courses — it's all-you-can-eat! You'll have endless helpings of your favorite Southern dishes that will taste like they were prepared back home in Granny's kitchen. The fact that our dinner is all-you-can-eat and served family-style is perfect for families because you can take as much or as little as you'd like! This is great for kids who don't have as big of appetites, or growing teens who want more than a normal portion size. Everyone in the family will love our all-you-can-eat, Southern homestyle feast.
2. Something Even the Picky Eaters Will Love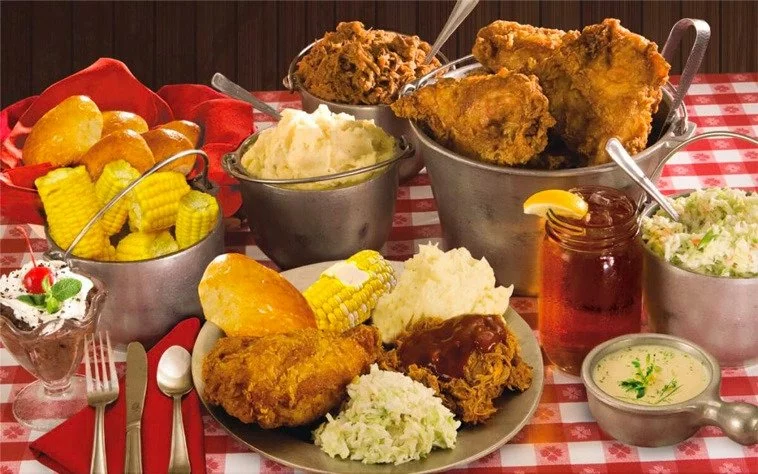 When you have picky eaters in your family, it can be hard choosing a restaurant that suits everyone's tastes. That's why families love the dinner at our Pigeon Forge show! It's hard not to love a full, Southern homestyle feast. There's something for everyone, from our creamy soup to our fried chicken. Our full feast includes Feudin' Fried Chick'n, Open Pit Pulled-to-Pieces Pork Barbeque, Southern Style Creamy Soup, Smashed Mashed Taters, Buttery Corn on the Cob, Ma's Hot Homemade Bread, No Tellin' What's In It Coleslaw, and Granny's Famous Specialty Dessert. Plus, you'll get unlimited Coca-Cola®, tea or coffee.
We also have gluten-free, dairy-free, vegetarian, and vegan meals available upon request so that everyone in the family, regardless of dietary preferences, can enjoy dinner with us.
3. Keep the Kids Entertained
Another difficult part about taking the whole family out to dinner is keeping everyone entertained. Children may finish before everyone else, get bored, and want to leave the table. Parents love avoiding that hassle by having dinner at our Pigeon Forge show! Hatfield & McCoy Dinner Feud allows you to dine on our full feast while you watch a hilarious and action-packed show. Kids won't have a minute of boredom from the moment it begins to the moment it ends. Their eyes will be glued to the stage, where they'll witness jaw-dropping stunts, mighty feats of strength, singing and dancing, and more. One of their favorite parts of the show is the swimming hole addition, during which they can watch diving dogs and hillbillies show off their skills. You'll love not having to worry about finding entertainment for your children during dinner because the action is all around you at our Pigeon Forge dinner show! After our dinner show ends, be sure to take the kids to the gift shop for the perfect toys and souvenirs to take back home.
Come Enjoy Dinner at Our Pigeon Forge Show
We bet you can't wait to bring your family to enjoy dinner at our Pigeon Forge show! If you want to learn more about what makes our dinner special, check out these 4 things to know about the feast at Hatfield & McCoy Dinner Feud.