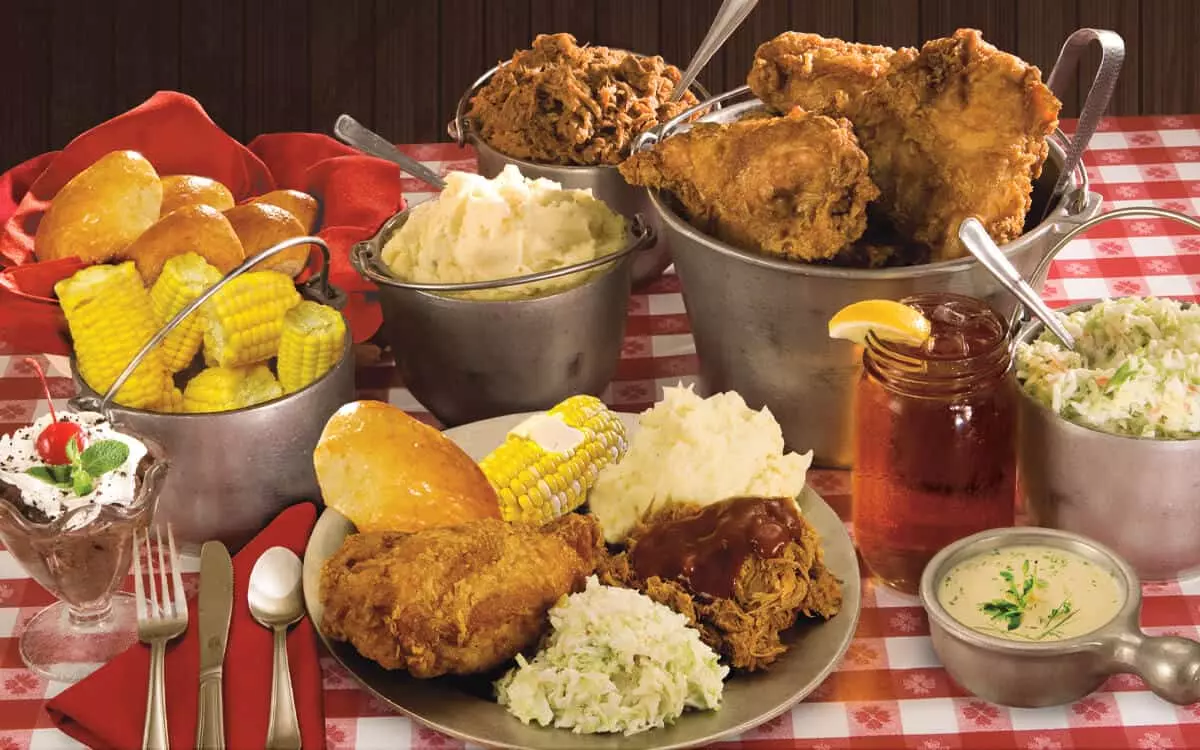 4 Things to Know About the Feast at Our Dinner Show in Pigeon Forge
April 26, 2022
One thing that sets our show apart is the delicious Southern feast we serve all our guests. When you visit the Hatfield & McCoy Dinner Feud, you better come hungry. You can enjoy a hearty dinner of all your favorite Southern food. It tastes like it was made right in Granny's kitchen! To help you learn more, we've made a list of the top 4 things to know about the feast at our dinner show in Pigeon Forge:
1. It's All You Can Eat
The best part about the dinner portion of our show is that it's all you can eat! The meal is served family-style, and you can order endless helpings of your favorite dishes. That's why you'll want to be sure to bring your appetite! Enjoy all the fried chicken and mashed potatoes you want while you watch our show.
2. It's the Best Southern Homestyle Cooking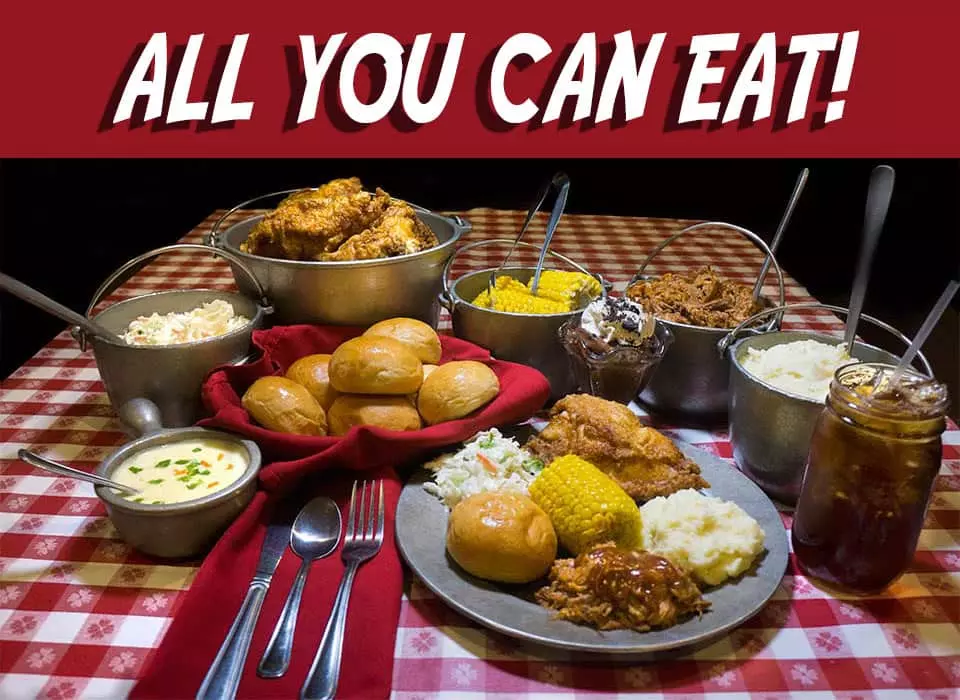 Who doesn't love Southern comfort food? When you visit Hatfield & McCoy Dinner Feud, you're guaranteed to have the best Southern homestyle cooking you've ever had. We're talking about country cooking that tastes like it's straight from your granny's kitchen. Here's what's on the menu:
Feudin' Fried Chick'n
Open Pit Pulled-to-Pieces Pork Barbeque
Southern Style Creamy Soup
Smashed Mashed Taters
Buttery Corn on the Cob
Ma's Hot Homemade Bread
Daisy's Blue Ribbon Coleslaw
Granny's Famous Specialty Dessert
Come hungry, and leave full and happy!
3. We Have Vegetarian Options
We want everyone to be able to enjoy the dinner part of our dinner show in Pigeon Forge, which is why we offer special meals upon request. We not only have vegetarian options, but we also have vegan, gluten-free, and dairy-free meals. You can give us a call to get more details and request a special meal for your visit!
4. You Can Eat While You Watch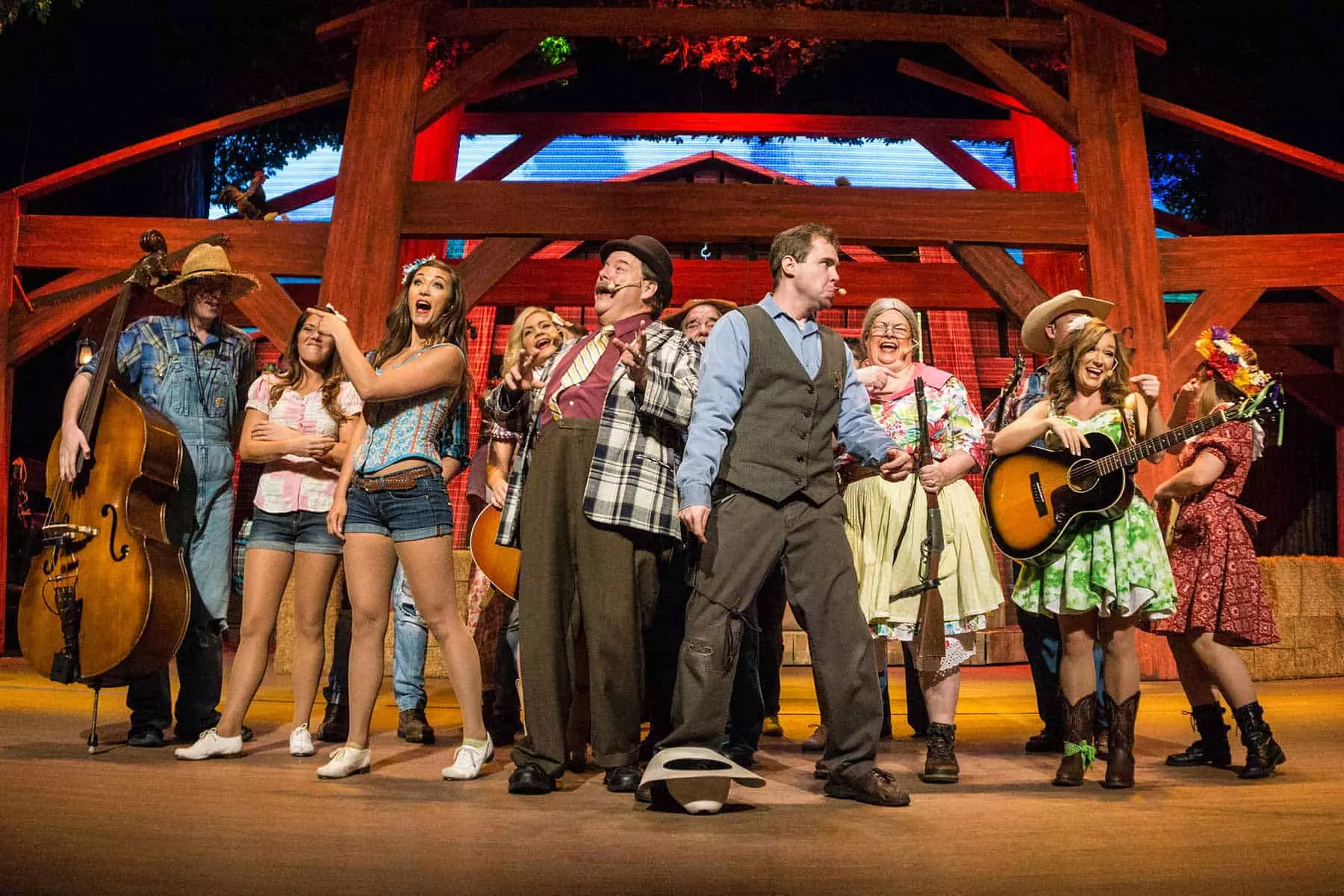 Another great part about our dinner show is that you get to eat while you watch. It's like watching your favorite show while you have your favorite meal in front of you, but this time it's a live performance! Visitors love eating country favorites while watching our entertaining hillbillies on stage. Enjoy singing, dancing, comedy, and more.
About Our Dinner Show in Pigeon Forge
We've told you about the dinner portion, now let's talk about our show! When you visit Hatfield & McCoy Dinner Feud, you'll become a part of the longest running feud in history. Watch as the two families try to settle their differences through singing and dancing, mighty feats of strength, and jaw-dropping stunts. Plus, you can expect some side-splitting comedy as well!
Is your mouth watering for the feast at our dinner show in Pigeon Forge? Get your show tickets today and plan your visit to Hatfield & McCoy Dinner Feud!