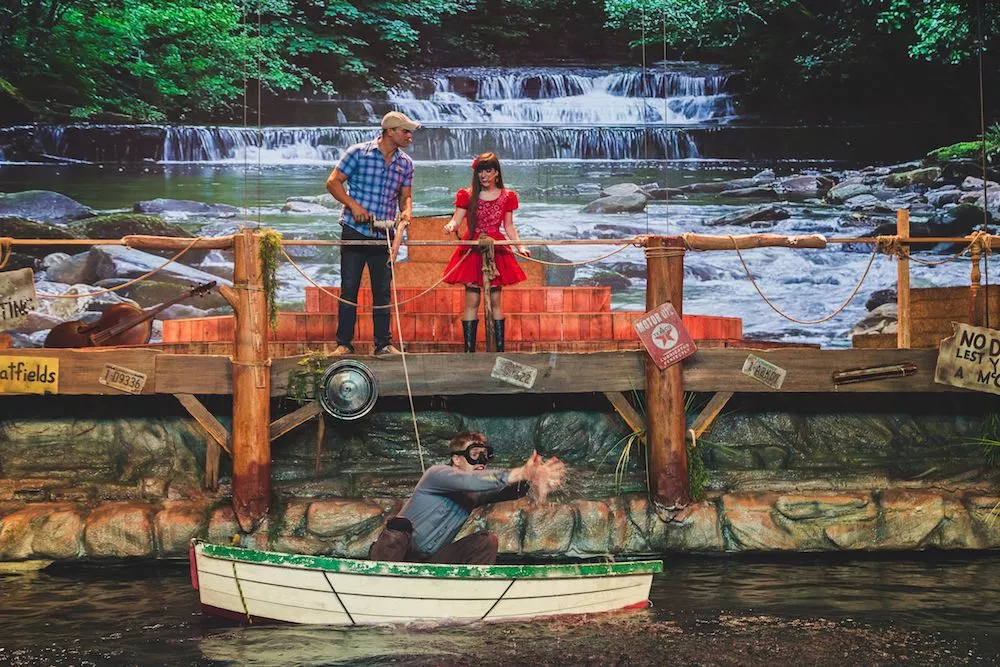 4 Things You Wouldn't Expect to See at Our Pigeon Forge Show
December 23, 2022
If you've heard about the Hatfield & McCoy Dinner Feud, then you've heard about our hilarious hillbillies, non-stop entertainment, and delicious food. Our show is the longest-running family feud in history! Watch as the Hatfields and McCoys try to settle their differences mountain-style through various competitions. If you haven't been to see us before, there are plenty of exciting things in store for you! Here are 4 things you wouldn't expect to see at our Pigeon Forge show:
1. Diving Dogs (and Hillbillies!)
We bet you never thought you'd be able to see diving dogs during a dinner show in Pigeon Forge. When you visit Hatfield & McCoy Dinner Feud, you can! We added a swimming hole to our stage for extra fun and competition during our show. Our swimming hole is 22 feet deep and gives our performers the opportunity to make a splash! Watch as diving dogs show off their tricks, and our diving hillbillies get in on the knee-slapping tricks. You won't see anything like this at any other show in town!
2. A Flying Contraption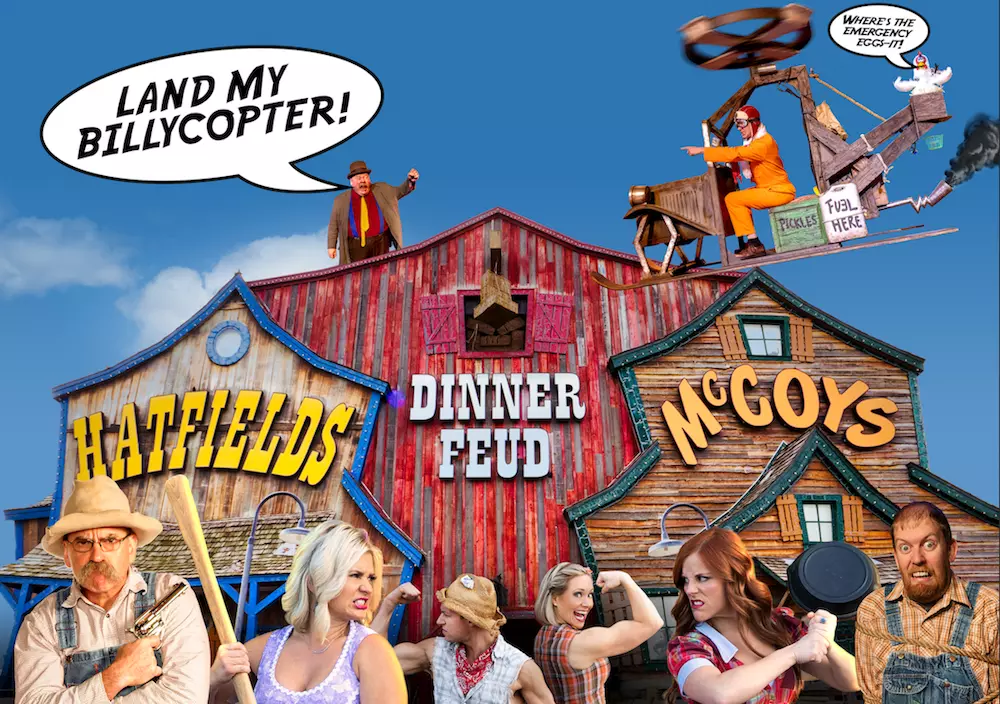 We've added something new to our show that you'll have to see to believe — a high-flying contraption called the billycopter! The mayor brought the billycopter to the sheriff to help him keep up with everything that's happening between the Hatfield and McCoy families. During our special Christmas show, this high-flying contraption lends a hand by helping the sheriff determine who belongs on Santa's naughty or nice lists. It adds so much extra laughter and fun to our already hilarious show!
3. Singing & Dancing
Our hilarious antics are what are most talked about when it comes to our show, but you can expect to see a variety of singing and dancing at Hatfield & McCoy Dinner Feud. We have talented singers and dancers that keep everyone entertained. There will be banjo strumming, clogging, singing, and more musical fun. During the holiday season, visit to hear them perform some of your favorite Christmas songs!
4. Holiday Hijinks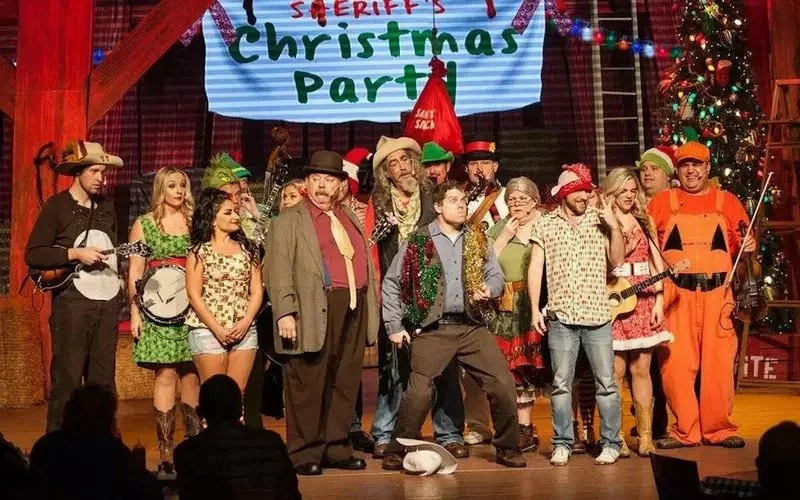 You can always expect feuding and family fun at our Pigeon Forge show — even during the holiday season! Instead of offering the same show all year long, we throw in some holiday hijinks during Christmastime. Visit us in November or December to enjoy the Hatfield & McCoy Christmas Disaster Dinner Feud! Pa Hatfield and Ma McCoy try to set aside their differences in the spirit of the season as their two families come together for a night of fun, food, and entertainment. Enjoy holiday costumes, holiday music, and so much more.
About Our Pigeon Forge Show
Hatfield & McCoy Dinner Feud provides a fun-filled evening of family feuding and a delicious all-you-can-eat meal. While you watch the two families try to settle their differences through singing and dancing, mighty feats of strength, jaw-dropping stunts, and side-splitting comedy, enjoy a Southern feast! The meal includes Feudin' Fried Chick'n, Open Pit Pulled-to-Pieces Pork Barbeque, Southern Style Creamy Soup, Smashed Mashed Taters, Buttery Corn on the Cob, Ma's Hot Homemade Bread, No Tellin' What's In It Coleslaw, and Granny's Famous Specialty Dessert.
Now that you know some more fun things you can expect at our Pigeon Forge show, we bet you can't wait to come see it for yourselves! Get your tickets to Hatfield & McCoy Dinner Feud today!