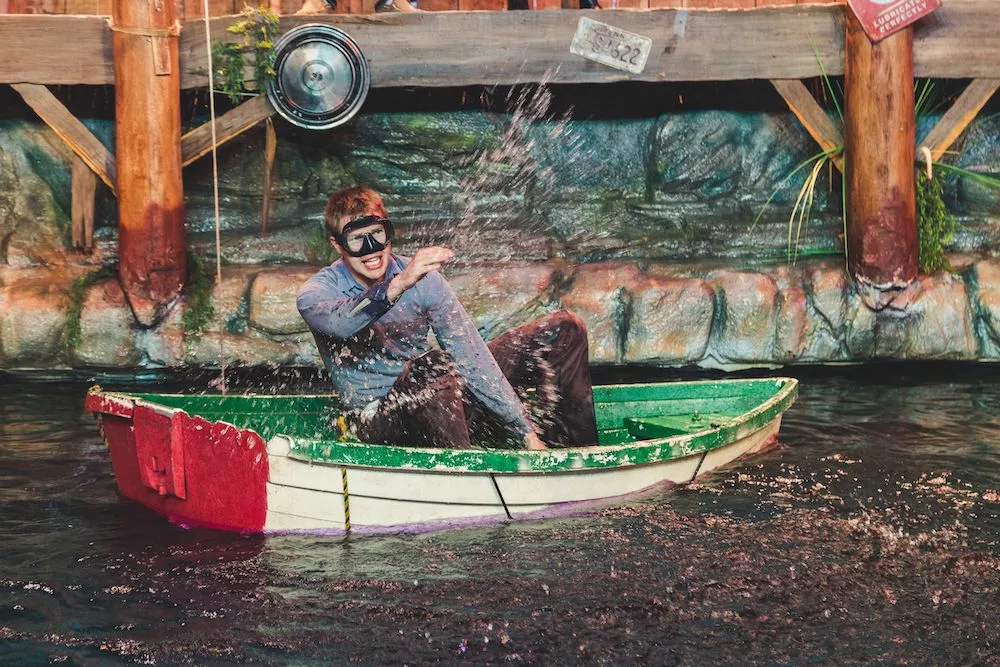 5 Reasons to Bring Your Kids to Hatfield & McCoy Dinner Feud
August 8, 2023
We love welcoming families to the Hatfield & McCoy Dinner Feud! When you're looking for the perfect attraction to bring your kids, look no further than our Pigeon Forge dinner show. Our family-friendly show has something for kids of all ages to enjoy. If you need more convincing, take a look at these 5 reasons to bring your kids to the Hatfield & McCoy Dinner Feud:
1. To See Feuding Families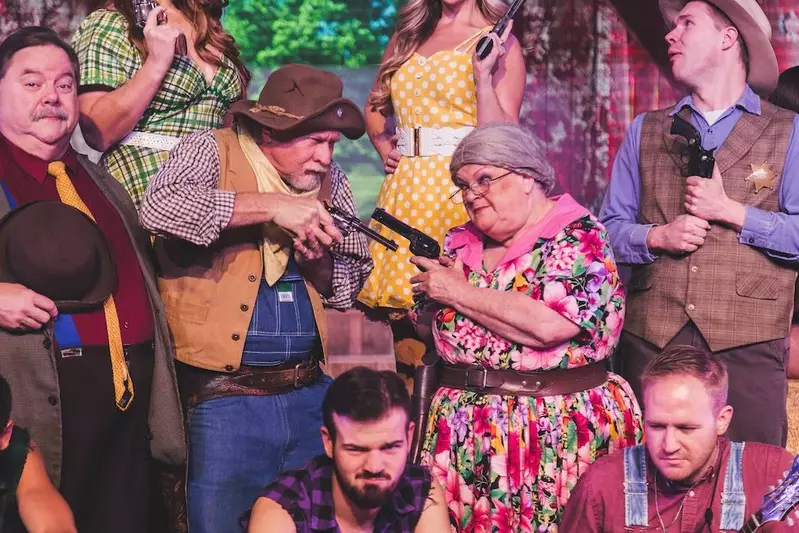 Our show features the longest running feud in history! Watching the Hatfield and McCoy families will have your kids feeling a lot better about any of your own family's feuds! These two families take feuding to a whole new level with singing and dancing competitions, jaw-dropping stunts, comedy, high-flying fun, and mighty feats of strength. Kids will enjoy watching it all!
2. To Laugh the Night Away
Laughter is the best medicine! What better way to guarantee your kids have a fun-filled vacation than to bring them to a show that will have them laughing all evening long? Whether they're watching the hilarious hijinks among our hillbillies or the high-flying fun our billycopter brings to the stage, they'll have smiles on their faces all evening long. Their laughter will only grow if they're lucky enough to see Mom or Dad get pulled on stage for some audience participation!
3. To See Diving Dogs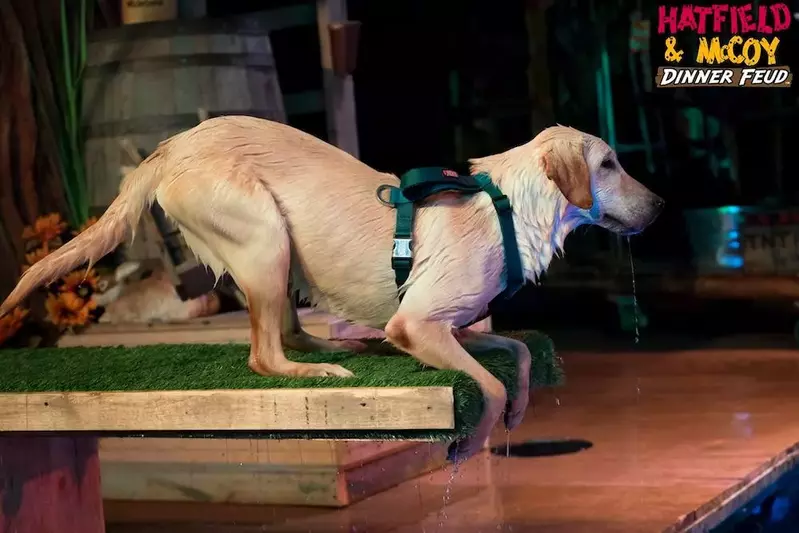 Kids love every moment of our Pigeon Forge dinner show, but one act that seems to stand out above the rest for children is our diving dogs act. During the show, our stage transforms into a 22-foot-deep swimming hole, which allows both our dog performers and our hillbillies to make a splash! Kids will watch in excitement as dogs dive into the pool to fetch their toys and show off their tricks. They'll love it even more when our hillbillies also give it a try! We recommend purchasing VIP Admission tickets for the best seats in the house — you may even be in the splash zone!
4. To Try Delicious Food
Why go through the trouble of finding a restaurant that serves food your kids will enjoy and having to worry about keeping them entertained while everyone eats when you can visit Hatfield & McCoy Dinner Feud? Our dinner show in Pigeon Forge provides families with the best of both worlds. We serve up an all-you-can-eat Southern feast family style, meaning the kids can dig right into buckets of fried chicken, delicious sides, and more. While you dine, everyone's eyes will be glued to the stage as the Hatfields and McCoys try to settle their differences mountain-style. Be sure to save room for Granny's favorite specialty dessert that is sure to satisfy every child's sweet tooth.
5. To Visit Our Gift Shop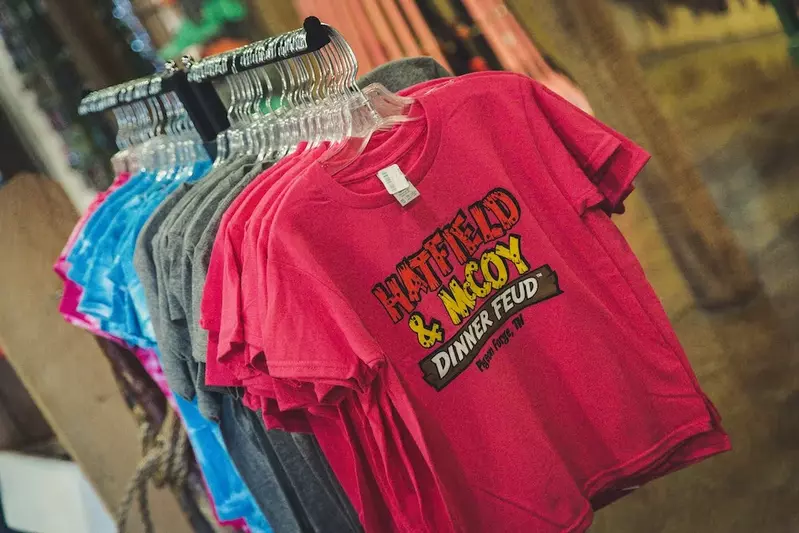 The evening wouldn't be complete without a visit to our gift shop! The kids will go crazy getting to choose from a variety of toys, plush animals, clothes, and more. We recommend getting matching family t-shirts and some of our soup mix so you can recreate our famous dish for your family back home!
Don't wait another second to bring your kids to Hatfield & McCoy Dinner Feud! They'll love coming to see what all the fuss is about at our Pigeon Forge dinner theater. Plus, kids ages 3-9 get special children pricing, and kids under 3 get in for free! Get your tickets to Hatfield & McCoy Dinner Feud today.