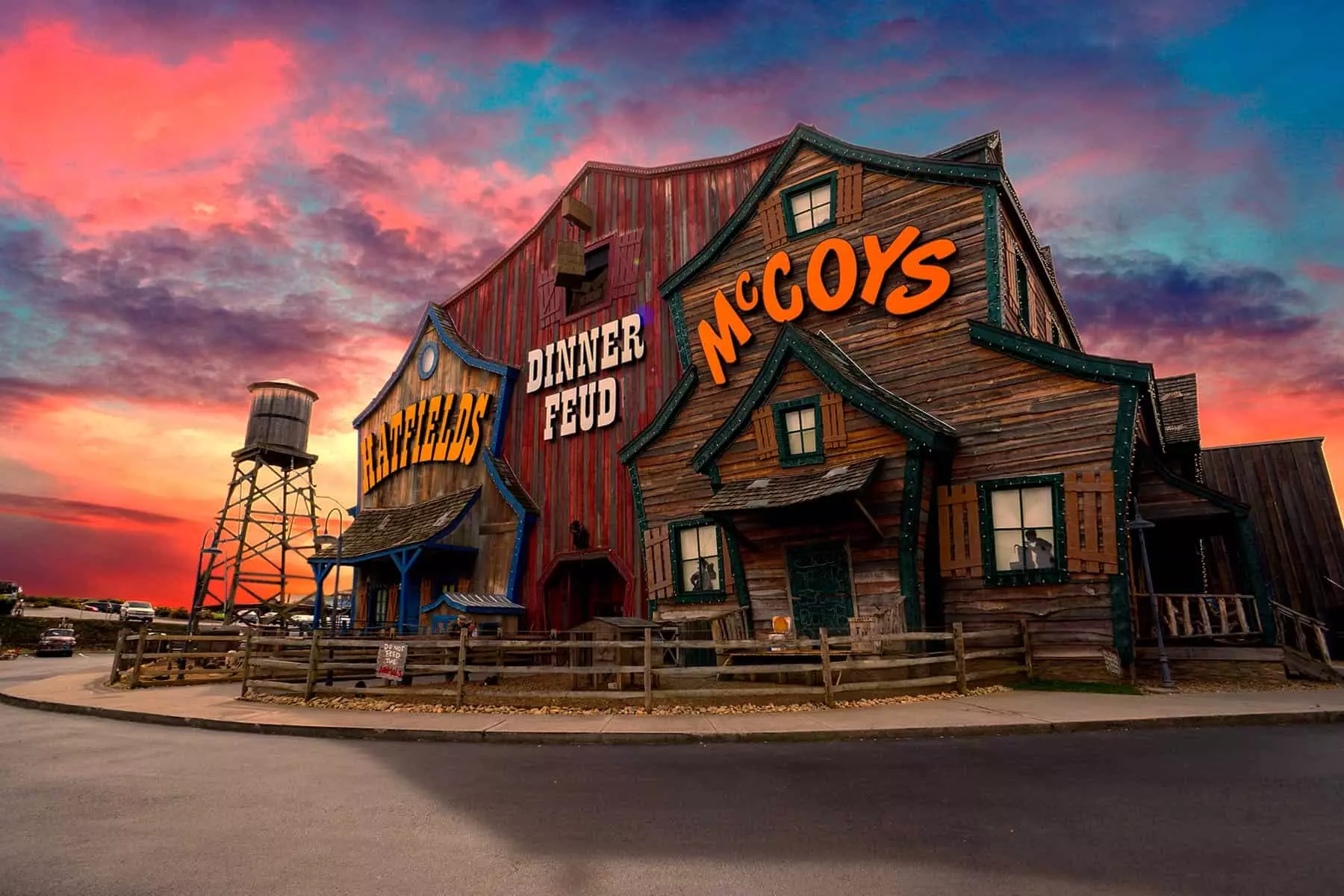 6 Unique Elements of Our Pigeon Forge Dinner Show
May 12, 2022
Nothing beats an evening spent at the Hatfield & McCoy Dinner Feud in Pigeon Forge! Our show has something for everyone to love, from singing and dancing to comedy. We also have a few things that no other show in town has to offer, which makes us a special stop during your vacation. Curious to know more about what to expect at our show? Here are 6 unique elements of our Pigeon Forge dinner show that you'll love:
1. Our Family Feud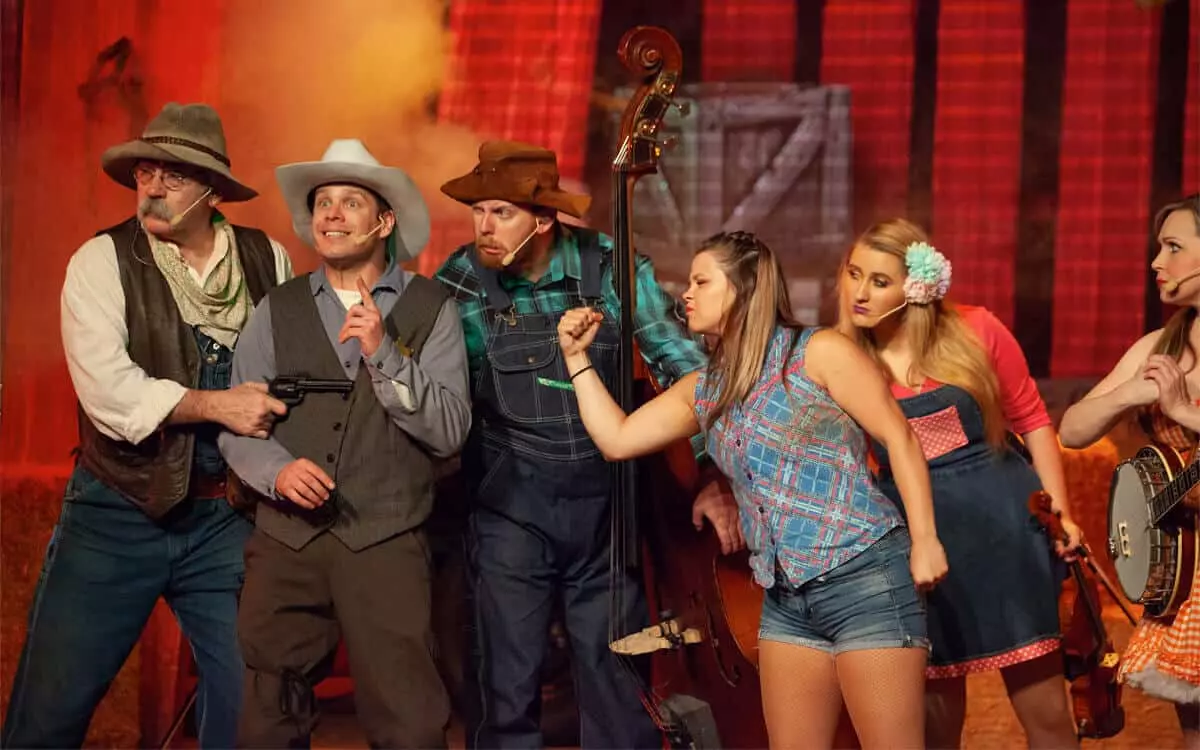 Hatfield & McCoy Dinner Feud is centered around one of the most famous family feuds in history! We're not talking about the Hatfields and McCoys from Kentucky and West Virginia. We're talking about a feud between different branches of the family trees! These two families both ended up in the Great Smoky Mountains of Tennessee, and now they're competing in events to try to settle their differences, mountain-style. You'll get to watch as they fight to win a variety of competitions, from clogging to playing instruments.
2. Our Swimming Hole
One thing we have that no other show in town has is a swimming hole as a part of our stage! During the show, the Hatfields and McCoys will take their competition to the water, performing various diving stunts. Diving hillbillies won't be the only ones you see in the swimming hole, though. Get excited for diving dogs! The show features 5 diving dogs that have the opportunity to show off their tricks. Be sure to ask about our Splash Zone seats if you want to be close to all the action!
3. Our All-You-Can-Eat Dinner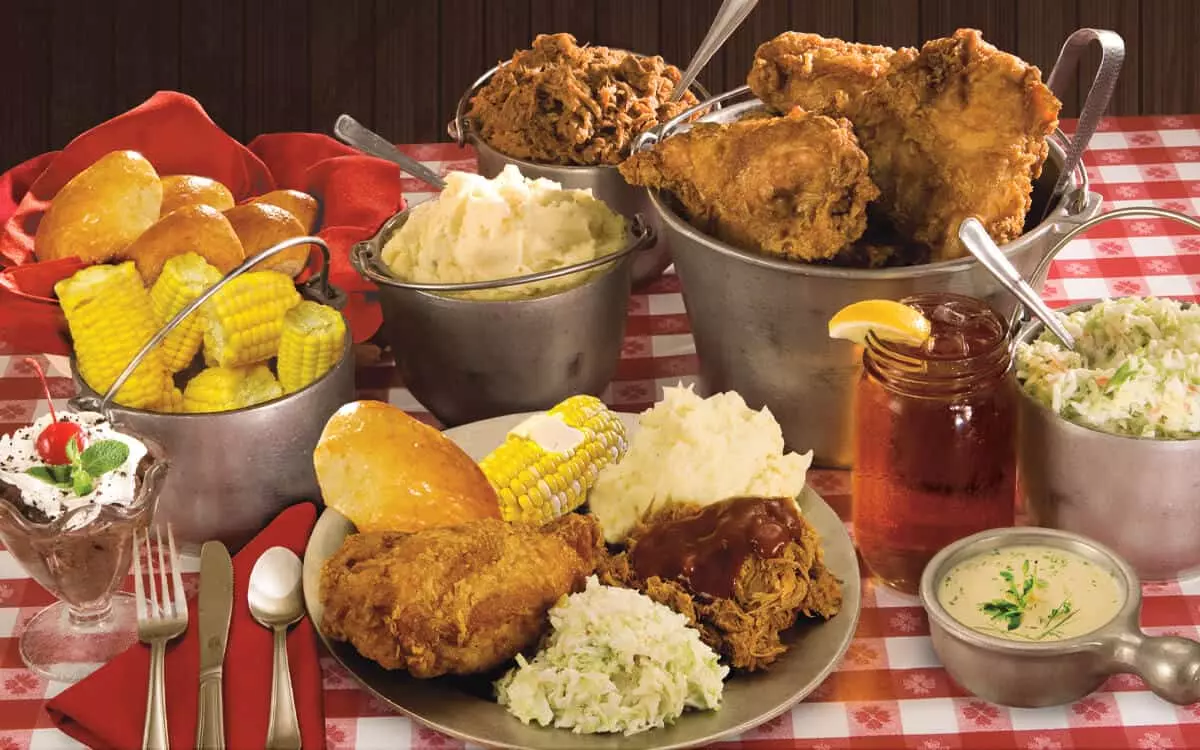 Something else that's unique about our show is that it's all you can eat, and served family-style! Enjoy endless helpings of your Southern favorites right from Granny's kitchen. The meal includes fried chicken, pulled pork barbeque, creamy soup, mashed potatoes, corn on the cob, homemade bread, coleslaw, and a specialty dessert! You'll want to make sure you bring your appetite so you can truly enjoy our all-you-can-eat feast.
4. Our Menu Options
Another great part about our Pigeon Forge dinner show is that we have menu options that fit all dietary needs. In addition to our regular menu, we also have vegetarian, vegan, gluten-free, and dairy-free meals available upon request.
5. Our Photo Ops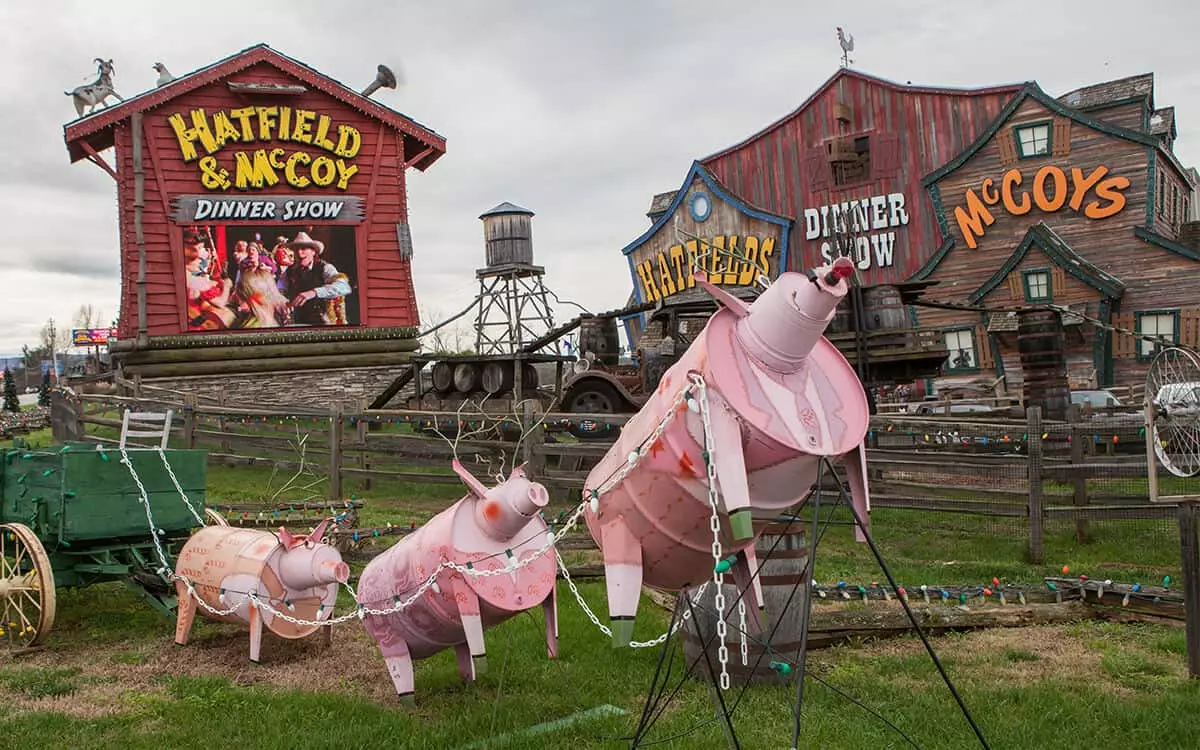 One of the best parts about vacation is capturing photos with your loved ones that you can cherish for years to come. At Hatfield & McCoy Dinner Feud, we have plenty of great photo opportunities around our theater. Arrive early and spend time outside snapping funny photos with your family. Once you're inside, we'll take a photo of your party before the show that you can purchase as a souvenir!
6. Our Audience Participation
Last but not least, a unique element of our show that you'll love is our audience participation! This makes our show special because you never know what will happen when we get some audience members involved in the competition. Your seats will determine what team you're on, the Hatfields or the McCoys, and you'll get to cheer for them throughout the evening. Some audience members are even chosen to come on stage and compete in their own events. You'll love the chance to join in on all the action!
Now that you know more about the unique elements our Pigeon Forge dinner show has to offer, the only thing left to do is to come and experience it for yourselves! Get your tickets to Hatfield & McCoy Dinner Feud today and start planning your trip.