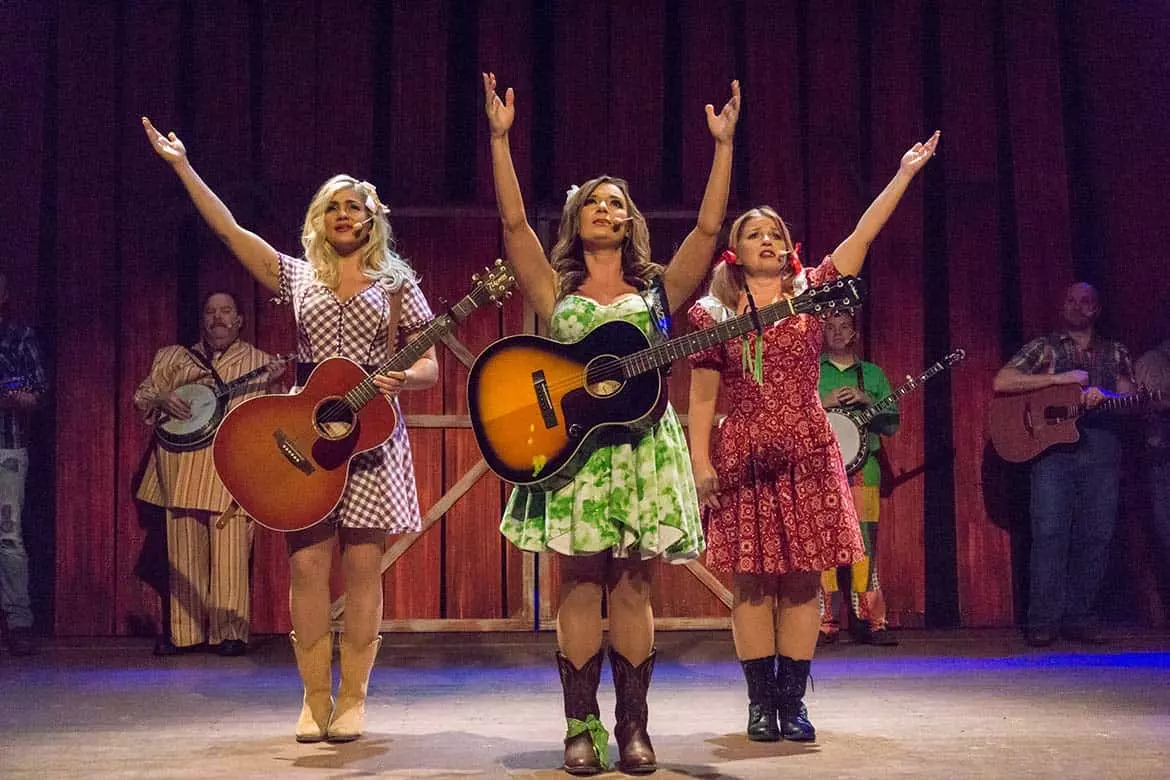 Top 3 Things That Make the Hatfield and McCoy Dinner Feud Special
March 10, 2022
The Hatfield & McCoy Dinner Feud is one of the most-loved shows in Pigeon Forge! When you visit, get ready for two full hours of feudin', feastin', and family fun! Our dinner show provides guests with an experience they can't get at any other place in town. To help you learn more about us, we've put together a list of the top 3 things that make the Hatfield and McCoy Dinner Feud special.
1. Our Swimming Hole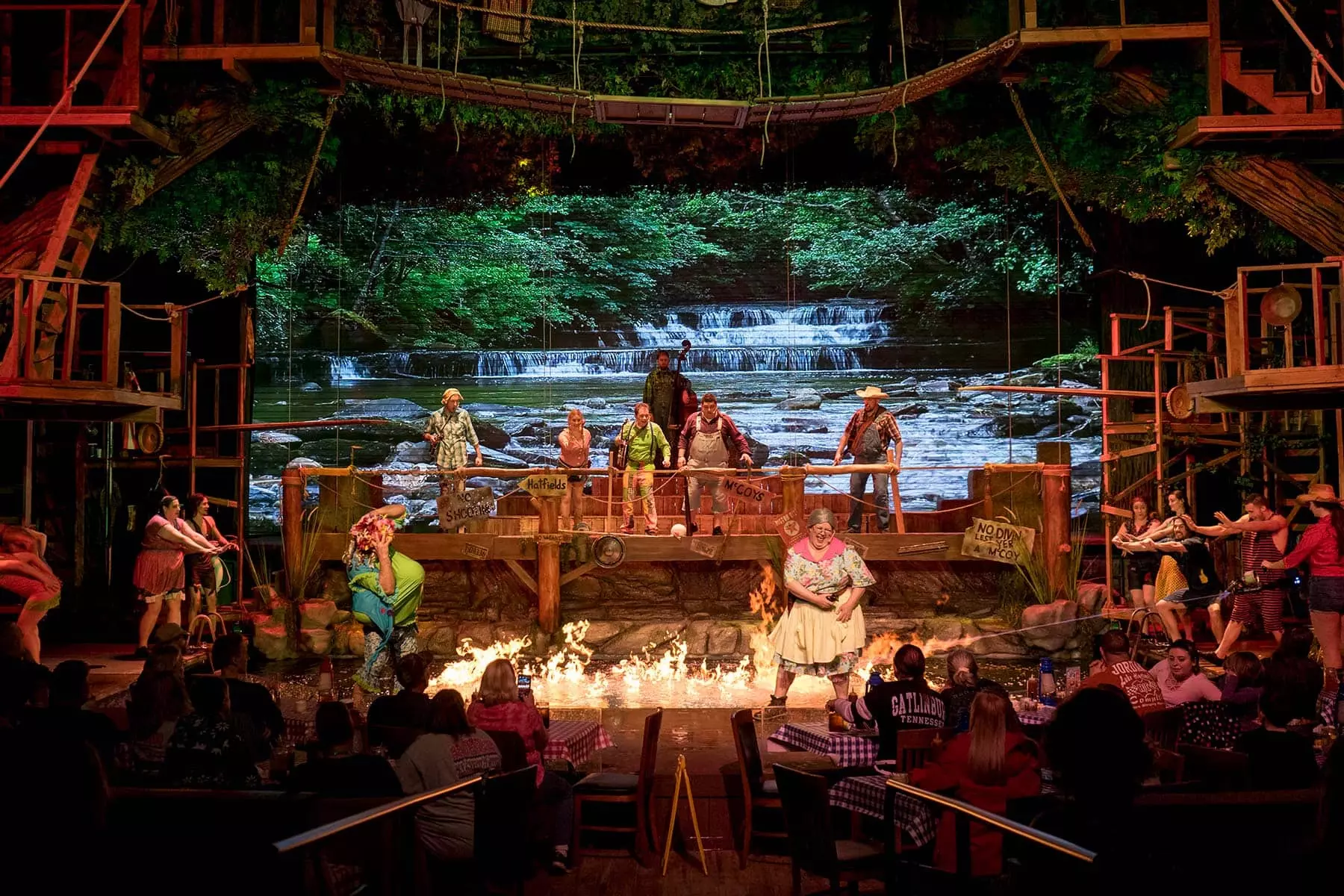 We have something no other shows in Pigeon Forge have — a swimming hole in the middle of our stage! Watch as one minute our talented cast is dancing across the stage, and the next minute it's transformed into a swimming hole, complete with boats and diving boards. Audience members will be amazed by our diving dogs — and our diving hillbillies who do all sorts of tricks and diving stunts! If you want a front row seat to all the fun that takes place in our swimming hole, ask about our splash zone seats!
2. Our All-You-Can-Eat Dinner
Nothing pairs better with this action-packed show than a delicious family feast! That's why we offer guests an all-you-can-eat homestyle feast. The meal consists of all the best Southern favorites. Start off with our signature creamy soup and hot homemade bread before diving into a plate of fried chicken, open pit pulled pork barbeque, mashed potatoes, buttery corn on the cob and coleslaw. Plus, we give you something to satisfy your sweet tooth! Enjoy a speciality dessert that tastes like it came straight from Granny's kitchen. We also make sure that everyone, regardless of their dietary needs or preferences, can enjoy it. Gluten-free, dairy-free, vegan, and vegetarian meals are available upon request when you get your tickets.
3. Our Family Feud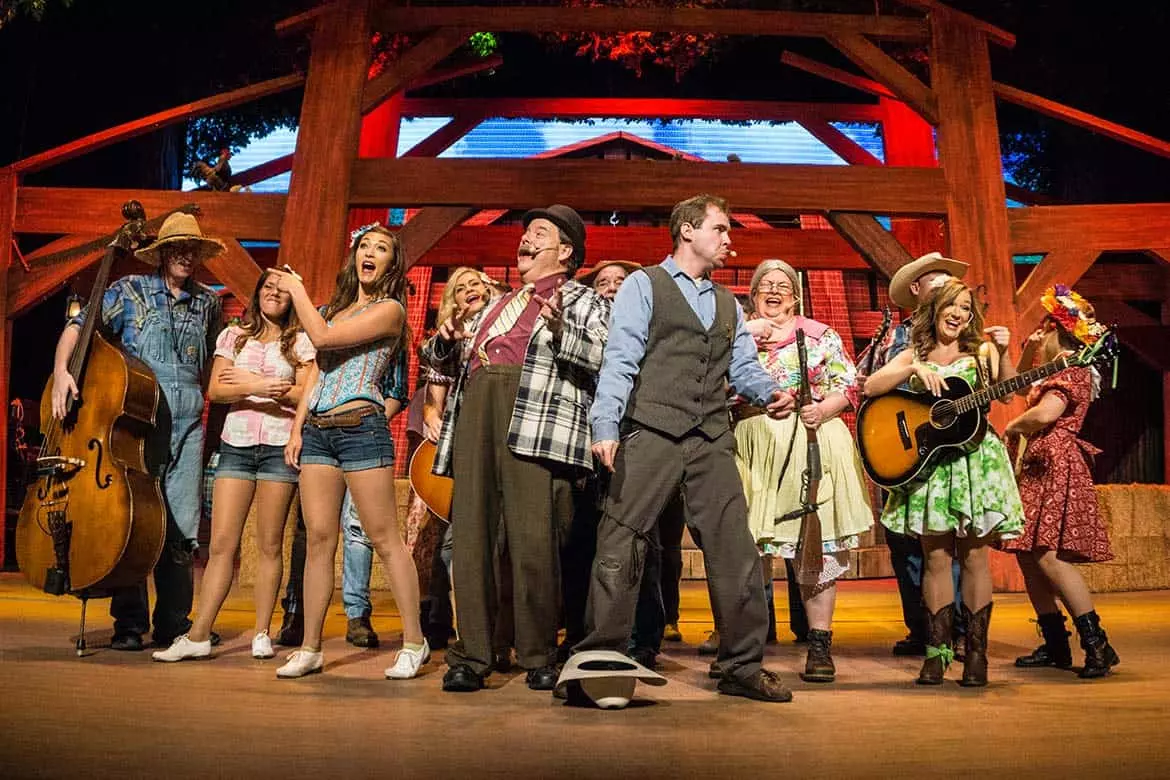 It's the longest running family feud in history! At our show, the Hatfields and McCoys take their feuding to the stage, where they try to settle their differences mountain-style. Watch as they compete in battles of musical talents, dancing, diving, and more! There won't be a minute of boredom when you visit the Hatfield & McCoy Dinner Feud. Whether you're on the Hatfield side or the McCoy side, you'll have a blast watching this action-packed show. The best part is that it's fun for the whole family! Everyone from kids to adults will be entertained. We even encourage the audience to get involved throughout the show and give them the opportunity to try their hand at some of the events. Not only will you have a great time, but you'll make memories with your loved ones that will last long after the show ends.
Visit the Hatfield and McCoy Dinner Feud Today!
Are you ready to be a part of all the feudin', feastin', and family fun? Plan your visit to the Hatfield and McCoy Dinner Feud! We're ready to put on a hilarious and action-packed show for you. Get your tickets today!