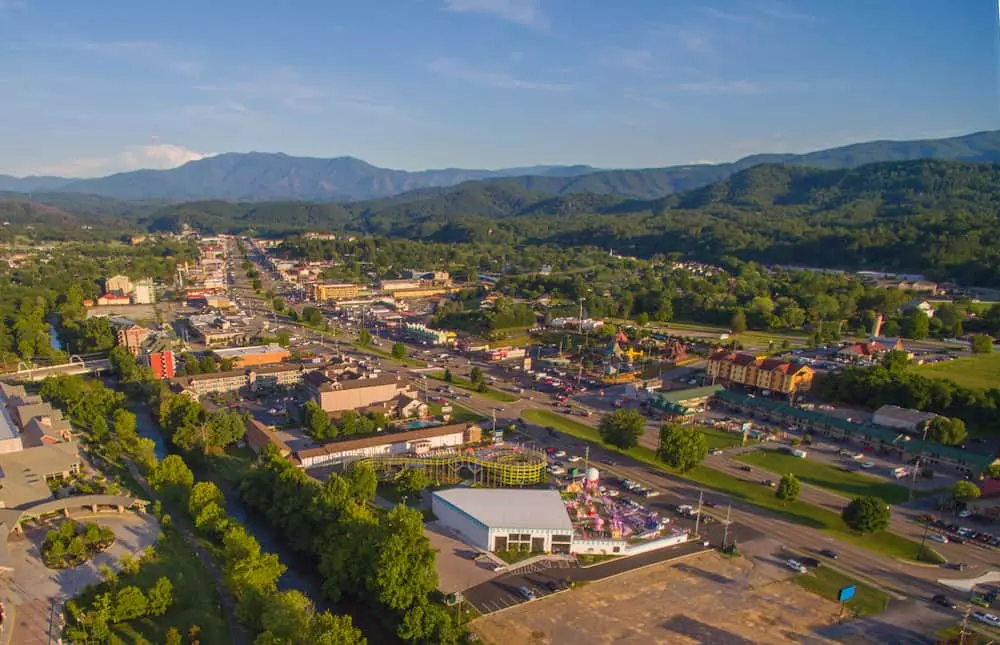 3 Things to Do in Pigeon Forge if You Love Our Show
June 26, 2022
Hatfield & McCoy Dinner Feud is the best place to go for feudin', feastin', family fun! If you've been to see our show before, you know that it's filled with singing and dancing, mighty feats of strength, jaw-dropping stunts, and side-splitting comedy. We also have diving hillbillies and diving dogs! After you see our show, we have a few other suggestions for things to do if you had a great time with us. Here are the top 3 things to do in Pigeon Forge if you love our show:
1. Shop at Our Gift Shop
Nothing says "I love Hatfield & McCoy Dinner Feud" more than a souvenir Hatfield & McCoy t-shirt! Be sure to stop by our gift shop before or after the show to get a token of your love for our dinner attraction. We have apparel, drinkware, stuffed animals, and so much more. We also have our special soup mix so you can get a taste of our show once you're back home. You can find the perfect item to remind you of what a great time you had at our show!
2. See Another Comedy Show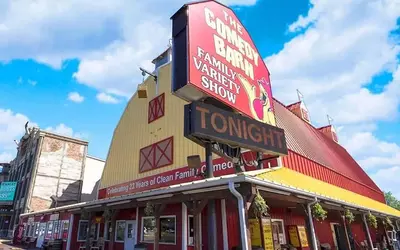 If you loved having a night full of laughter, then it's worth seeing another incredible show in Pigeon Forge: The Comedy Barn . The Comedy Barn Theater is the most successful and most attended clean comedy theater in the world! You'll enjoy more than 2 hours of side-splitting jokes and hilarious antics. The show features fun barnyard animals, a juggler and a ventriloquist, live country and gospel music, and, of course, comedians! You won't go a minute without laughing when you see this show. The Comedy Barn is located on the Pigeon Forge Parkway, about 2 miles from our Pigeon Forge show.
3. See Another Dinner Show
If you loved our all-you-can-eat dinner, then you'll love visiting another dinner show in the area. Dinner shows are one of the best things to do in Pigeon Forge! We have two other entertaining dinner attractions near our show: Dolly Parton's Stampede and Pirates Voyage Dinner & Show:
Dolly Parton's Stampede : This is one of the most fun places to eat in the Smokies! The whole family will love this high-spirited adventure. You'll be amazed at the thrilling horse riding stunts, spectacular special effects, and phenomenal musical productions. During the show, you can enjoy a four-course feast that will satisfy all your country cravings. It includes creamy vegetable soup, a hot homemade biscuit, a tender whole rotisserie chicken, a hickory-smoked barbeque pork loin, corn on the cob, an herb-basted potato, a hot flaky apple turnover, and unlimited Coca-Cola, tea, or coffee. Be sure to arrive early so you can stroll the Horse Walk before the show!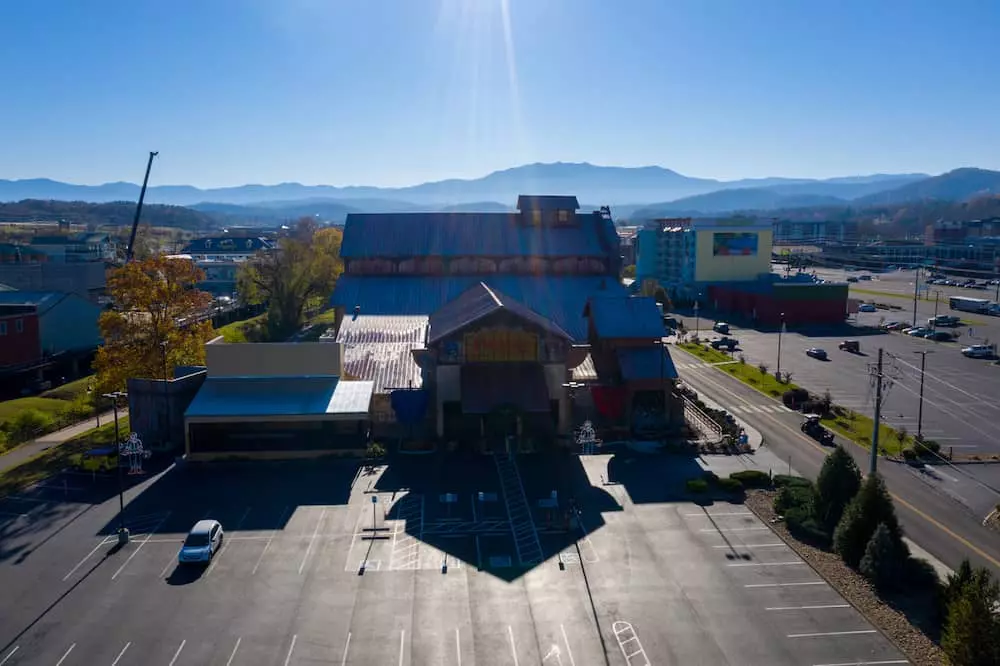 Pirates Voyage Dinner & Show : Get in the pirate spirit at Pirates Voyage Dinner & Show! Join the most famous pirate, Blackbeard, and his quartermaster, Calico Jack, as they lead the Crimson and Sapphire crews in a battle on land, on deck, in water, and high above full-sized pirate ships in an indoor hideaway lagoon. You'll also see beautiful mermaids, tropical birds, dock-diving dogs, and sea lions. Enjoy a four-course pirate feast while you watch, including a Buccaneer Biscuit, Voyager Creamy Vegetable Soup, Cracklin' Pan-Fried Chicken, Sugar-Cured Ham, Corn on the Cob, an Herb-Basted Potato, Walk the Plank Peach Turnover, and Unlimited Coca-Cola, Tea, or Coffee.
Now that you know about the best things to do in Pigeon Forge if you love our show, you're ready for a fun-filled vacation! The first step, of course, is getting tickets to come and visit us. Get your Hatfield & McCoy Dinner Feud tickets today!