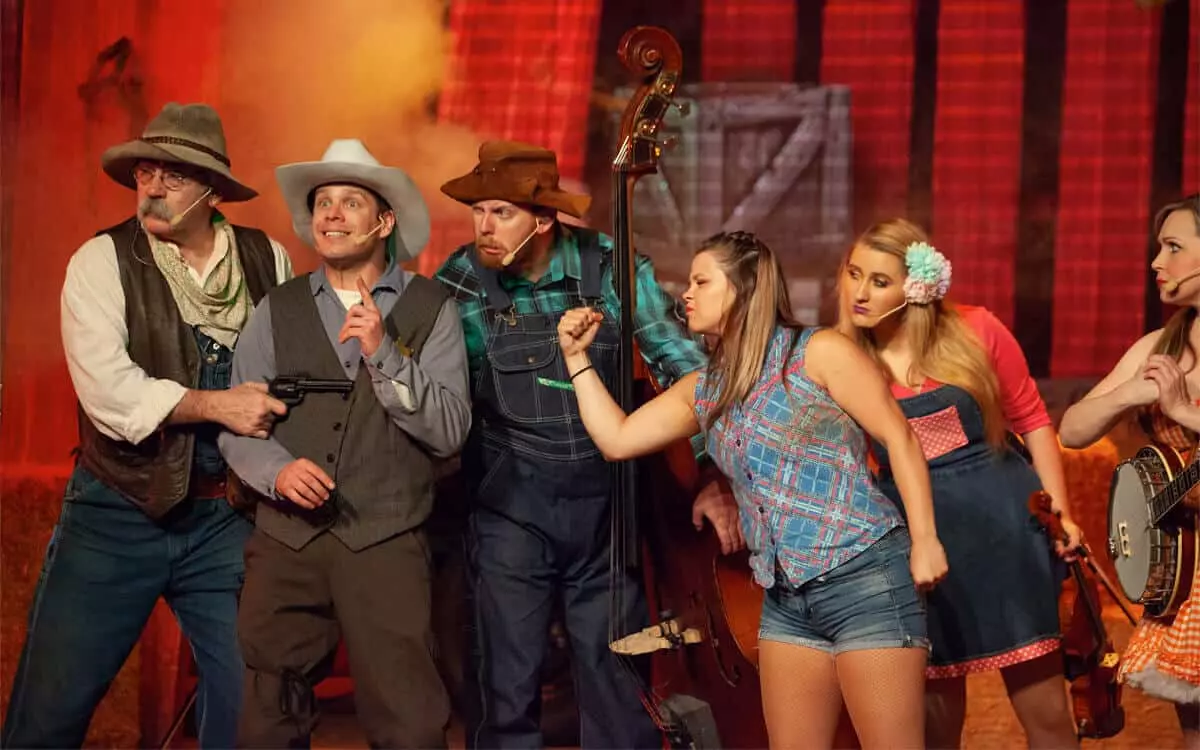 5 Fun Facts About Our Dinner Show in Pigeon Forge
March 21, 2022
There's nothing quite like the Hatfield & McCoy Dinner Feud in Pigeon Forge! Our experience combines an entertaining and hilarious show with a delicious homestyle meal that tastes like it came right from Granny's kitchen. If you've never been to see us before, we want to help you learn more about our show! Here are 5 fun facts about our dinner show in Pigeon Forge:
1. Our Show Features Family-Friendly Comedy
Everyone can join in on the laughter when you visit the Hatfield & McCoy Dinner Feud! We use clean, family-friendly comedy. Kids, parents and grandparents will all laugh along and love our show. Our hillbillies sure know how to put a smile on your faces, even when they're feuding!
2. Our Dinner is All-You-Can-Eat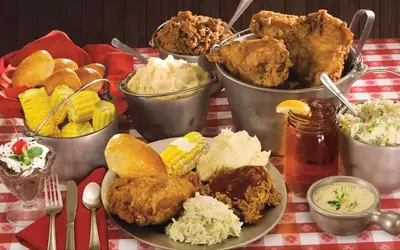 Not only do we serve you a delicious meal — we serve you a delicious meal that's all-you-can-eat! You can enjoy endless helpings of your favorite Southern dishes. Our full homestyle meal includes fried chicken, pulled pork, creamy soup, mashed potatoes, corn on the cob, homemade bread, coleslaw and a specialty dessert. Be sure you bring your appetite when you visit Hatfield & McCoy Dinner Feud!
3. There's So Much Feudin' Family Fun
Speaking of feuding, our show is filled with so much feudin' family fun. You may have heard the history of the feud between the Hatfield and McCoy families from Kentucky and West Virginia, but our show tells the story of a feud between different branches of the family trees! The Hatfields and McCoys both ended up in the Great Smoky Mountains and compete in a variety of events, from clogging to playing instruments, to see which family comes out on top. You'll get to watch all the competitions go down when you visit our dinner show in Pigeon Forge!
4. The Audience Will Have the Chance to Get Involved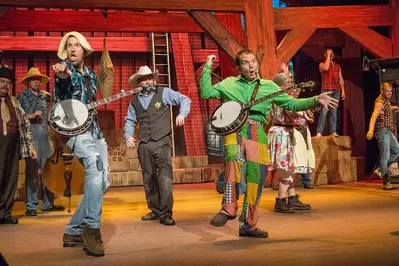 We don't leave all the competing to the Hatfields and McCoys. Some lucky members of our audience will have the opportunity to show off their skills as well in some exciting competitions. We also have divided our theater into two sections — the Hatfields and the McCoys. Depending on which section you're seated in, you'll get to cheer for your family throughout the show!
5. We Like to Make a Splash
We're not the typical dinner show. At Hatfield & McCoy Dinner Feud, we like to make a splash. We recently added a swimming hole to our stage to provide more entertainment for our guests! Watch as diving dogs show off their tricks, and then cheer along as our diving hillbillies get in on the action. If you sit in the front row, beware — you're in the splash zone!
Now that you know more about our dinner show in Pigeon Forge, we bet you can't wait to come and see us! Get your tickets to the Hatfield & McCoy Dinner Feud today and start planning your visit!