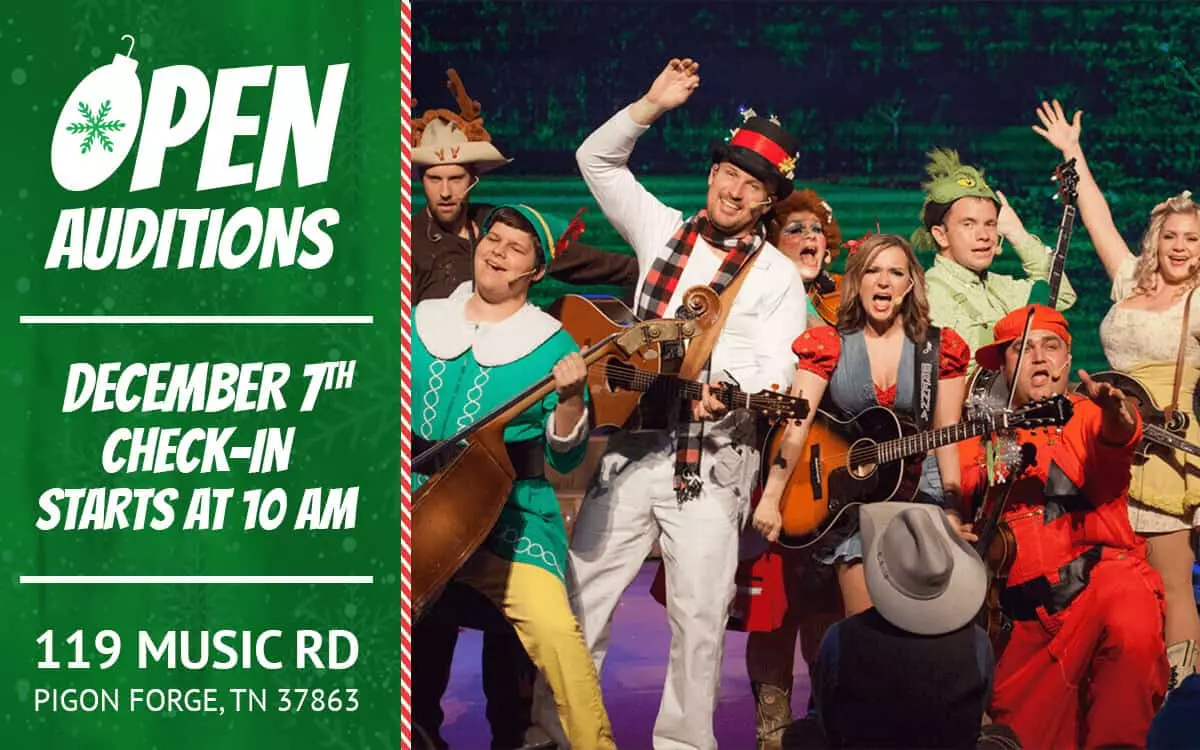 Open Auditions December 7 At Hatfield & McCoy Dinner Feud
November 29, 2021
Hatfield & McCoy Dinner Feud is Hosting Open Auditions Tuesday, December 7
Have you ever wanted to perform at Hatfield & McCoy Dinner Feud? Now's your chance! Hatfield & McCoy Dinner Feud is in search of talented performers with a fantastic attitude and energetic, fun personality for their open auditions on Tuesday, December 7. This is your opportunity to join the cast of our fun and fast-paced dinner show and put your clogging, acting or singing to work! Prior performance experience is preferred, but not required. The following positions will be auditioned:
10 AM
SINGERS | Please prepare 16 bars and bring taped accompaniment.
11 AM
SPEAKING ROLES / ACTORS | Please prepare a one-minute comedic monologue. Be prepared to read from the script.
12 PM
CLOGGERS / DANCERS | We will provide a combination.
Hatfield & McCoy Dinner Feud
119 Music Rd, Pigeon Forge, TN 37863