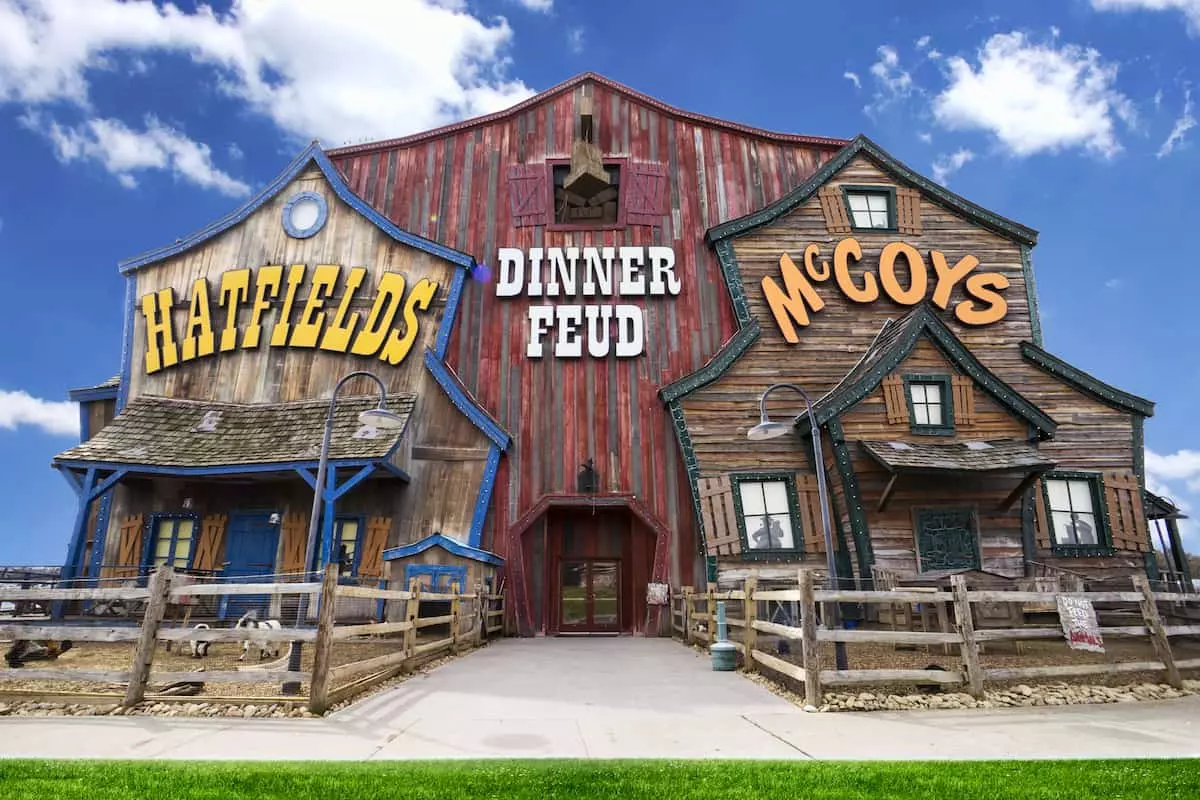 Why Our Show is One of the Best Things to Do in Pigeon Forge When It Rains
July 16, 2022
Rainy day got you down? Don't let the weather get in your way of having an exciting time on vacation! You can still have plenty of fun at Hatfield & McCoy Dinner Feud. Our dinner show is great during any weather, but it's a popular rainy day activity because you can easily stay dry! You won't ever have to worry about getting bored and being cooped up inside your cabin or hotel while it's raining. Here's why our show is one of the best things to do in Pigeon Forge when it rains:
1. Keeps the Kids Entertained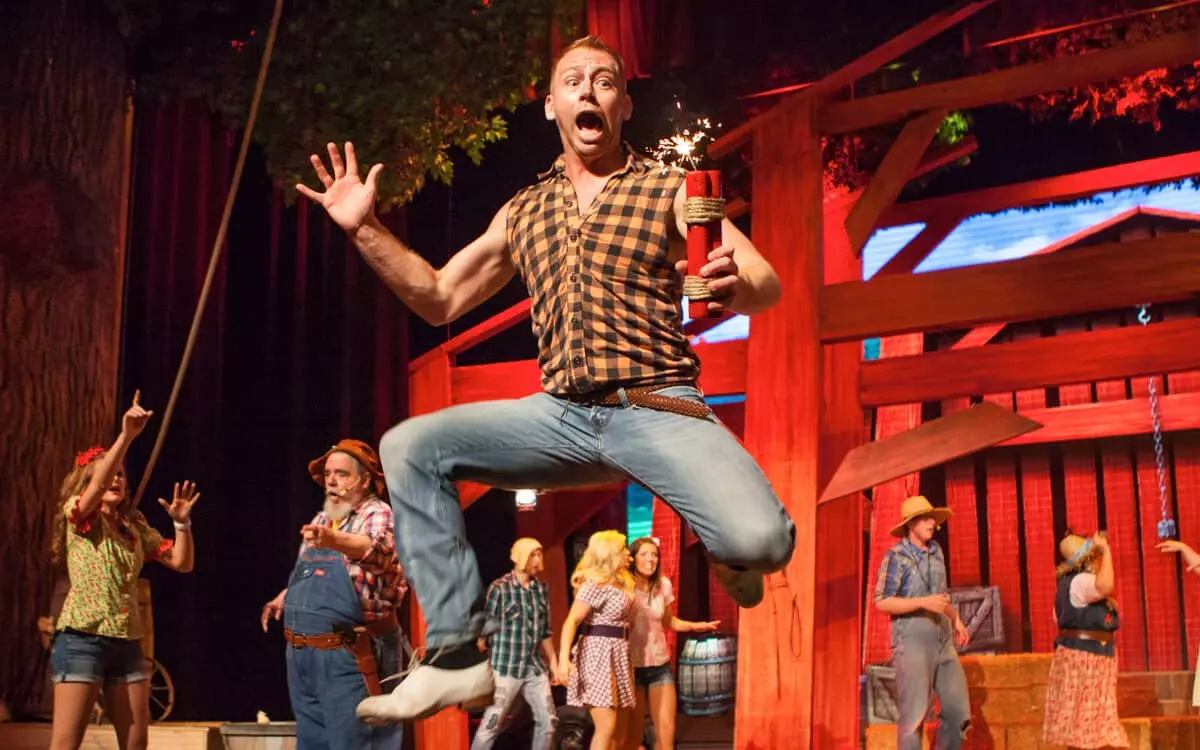 The biggest concern when it comes to rainy weather is how you're going to keep the kids entertained on vacation. Don't worry — our show provides the relief you need! Hatfield & McCoy Dinner Feud is a family-friendly show that's great for all ages. Kids will laugh the night away as the Hatfields and McCoys try to settle their differences, mountain-style. There's side-splitting comedy, jaw-dropping stunts, singing and dancing, and diving dogs and hillbillies! There won't be a dull moment all evening as you watch our show.
2. Helps You Stay Dry
Hatfield & McCoy Dinner Feud is the perfect attraction to help you stay dry. You won't have to worry about walking along the Parkway with an umbrella and trying to avoid getting wet. We have a parking lot right in front of our theater, so you'll spend less time outside in the rain! Once you're inside, you can enjoy over an hour of fun and excitement while avoiding the rain.
3. Provides Dinner and a Show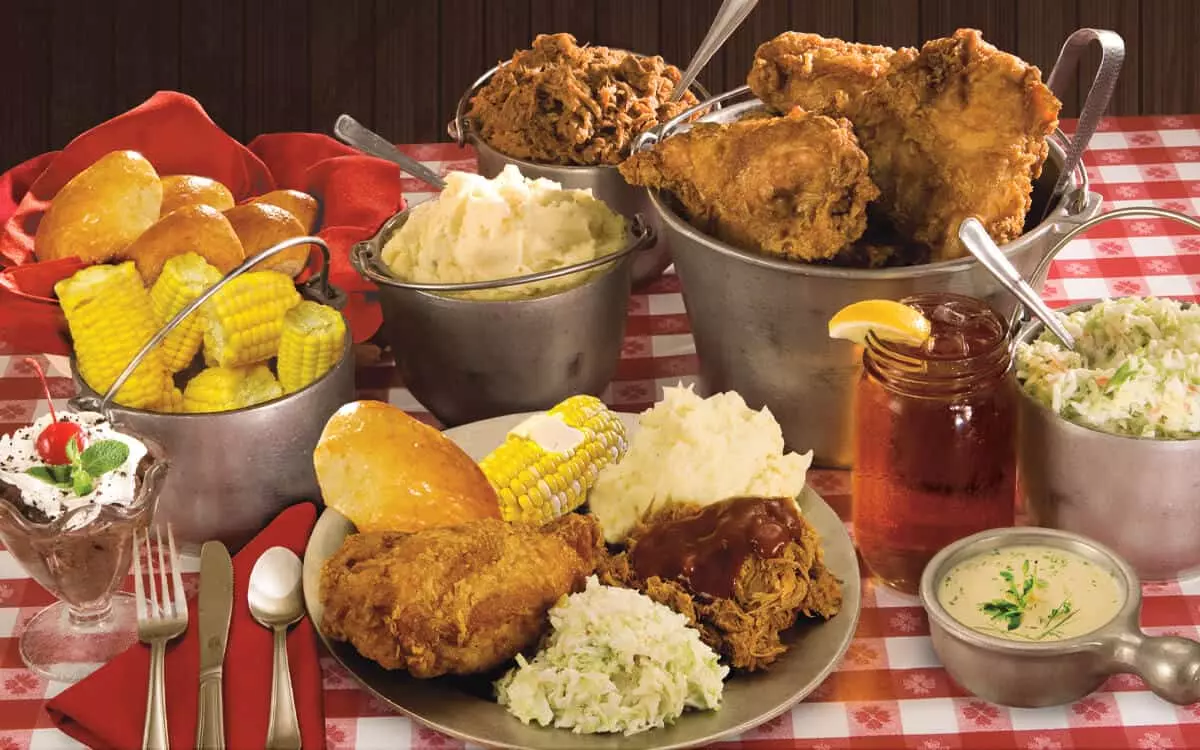 We know that rainy weather can impact traffic, which means traveling from attractions, to shops, to restaurants can be more difficult. One reason we're one of the best things to do in Pigeon Forge when it rains is because we provide both entertainment and a delicious meal! Avoid having to go out in the rain and travel from place to place by spending the entire evening at our indoor attraction. We don't offer just any ordinary meal, either. Everyone will get to enjoy an all-you-can-eat, Southern homestyle feast. It includes fried chicken, pulled-to-pieces pork barbeque, creamy soup, mashed potatoes, homemade bread, corn on the cob, and coleslaw. Be sure to save room for Granny's famous specialty dessert!
4. It's a Can't-Miss Show
Rain or shine, Hatfield & McCoy Dinner Feud is a can't-miss show. Not only will you get all the benefits listed above, but you'll have the opportunity to enjoy one of the best shows in Pigeon Forge. When you visit, you'll become a part of the longest running feud in history. The Hatfields and McCoys both ended up in the Great Smoky Mountains, and they compete in a variety of events to see which family comes out on top! Competitions include everything from clogging to playing instruments. We also have a swimming hole that allows diving dogs and diving hillbillies to show off their tricks. You'll love eating our delicious dinner while watching the antics unfold on stage.
More Things to Do in Pigeon Forge
Wondering what else you can do in Pigeon Forge while you're in town? Check out these 3 things to do in Pigeon Forge if you love Hatfield & McCoy Dinner Feud!