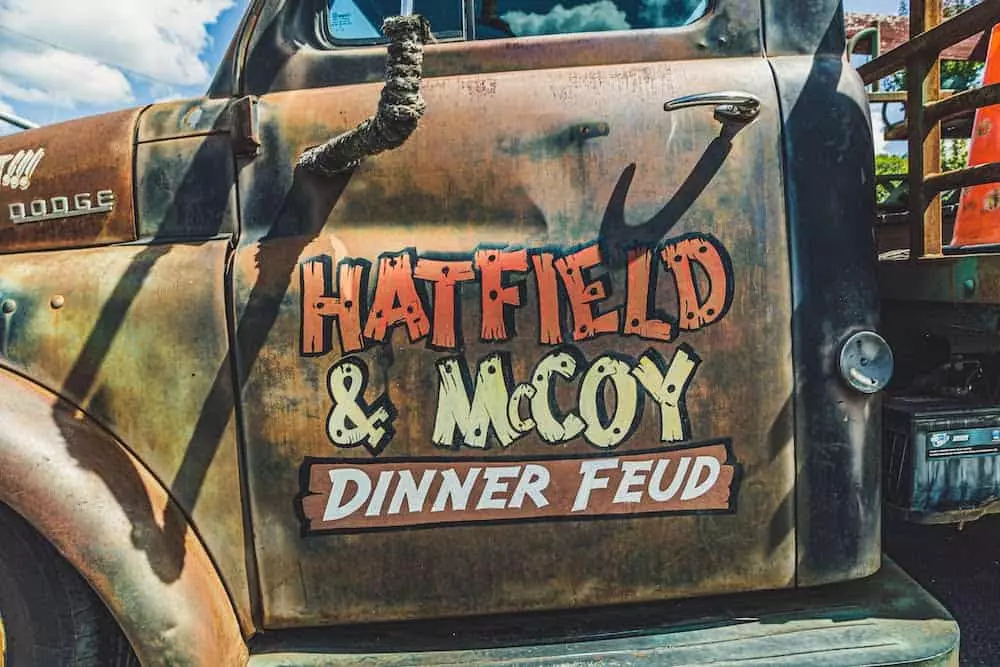 4 Reasons Hatfield & McCoy Dinner Feud in Pigeon Forge is a Can't-Miss Fall Activity
September 27, 2022
Fall is the perfect time to bring the family to see our always entertaining dinner show! A family rift that began years ago comes to a Smoky Mountain stage, where members from both sides look to finally resolve their differences! Rather than taking to social media to air their grievances, the Hatfield and McCoy families are ready to publicly settle this once and for all, but they need your help! Spend your fall vacation at our dinner show that explores the history and greatest moments of these two feudin' families! Here are 4 reasons why the Hatfield and McCoy Dinner Feud in Pigeon Forge is a can't-miss fall activity:
1. Feudin' Fun For the Family
All the family drama over the last century and a half has led to this moment! Instead of being wrapped up in the drama yourself, you get to watch the hilarity unfold from a comfortable distance! The Hatfield and McCoy families participate in a series of mountain-style events, such as clogging, playing instruments, dancing, singing and stunts that will leave you gasping for air in laughter! Guests of all ages are sure to enjoy the hilarious and charming nature of our show.
2. Entertainment Value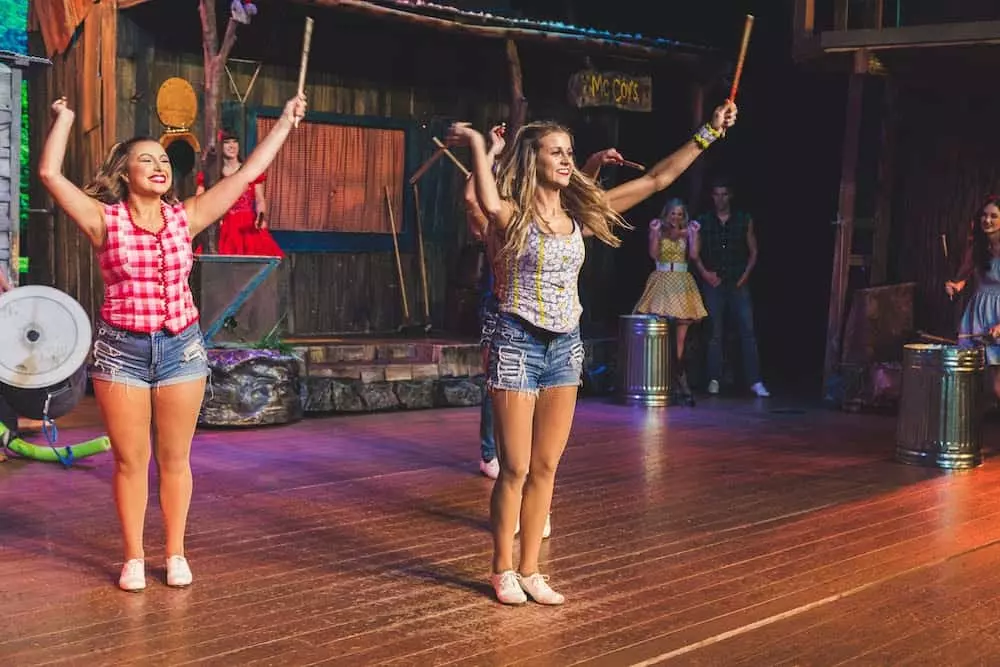 The bang for your buck is through the roof with the endless entertainment that is the Hatfield and McCoy Dinner Feud! Continuous laughter echoes off the walls throughout the show, creating an exhilarating atmosphere of fun and anticipation! Our talented performers will wow you with their on-stage skills and leave you hanging on the edge of your seat for what's next! The mayor gifted a billycopter to the sheriff to help him keep tabs on these two clashing clans; watch as the billycopter takes flight during the show! Plus, diving hillbillies and diving dogs plunge into a 24-foot-deep swimming hole in the middle of the stage!
3. All-You-Can-Eat Dinner
Hatfield and McCoy Dinner Feud is all about the 3 Fs: fun, family and food! Granny prepares her favorite Southern dishes and serves them up family-style to guests for an all-you-can-eat dinner! Gluten-free, vegetarian and vegan options are also available upon request. No one will judge you for having to loosen up that belt! Dinner at our show includes:
Feudin' Fried Chick'n
Open Pit Pulled-to-Pieces Pork Barbeque
Southern Style Creamy Soup
Smashed Mashed Taters
Buttery Corn on the Cob
Ma's Hot Homemade Bread
Daisy's Blue Ribbon Coleslaw
Granny's Famous Specialty Dessert
4. Endless Exploration Opportunities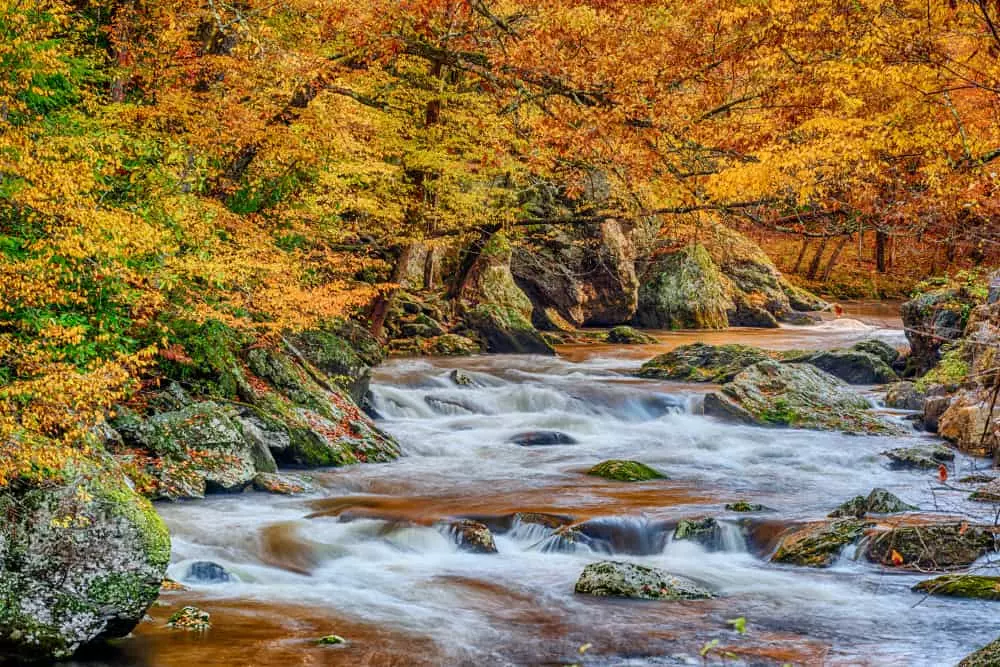 Our show is sure to entertain you and your group while leaving you with permanent smiles on your faces! But, that's just the start of your Smoky Mountain experience! Hatfield and McCoy Dinner Feud is conveniently located in Pigeon Forge, near the Great Smoky Mountains National Park, where a whole world of exciting exploration opportunities await! Beautiful weather and turning leaves help make fall peak season in the Smokies, and the national park is the perfect place to explore the very best of what fall has to offer! Take in the colorful fall foliage and enjoy some crisp mountain air by checking out one of the many awesome hiking trails in the area!
Now that you know what makes our dinner and show in Pigeon Forge a can't-miss fall activity, we bet you can't wait to visit! Get your tickets to Hatfield and McCoy Dinner Feud today and start planning your trip!