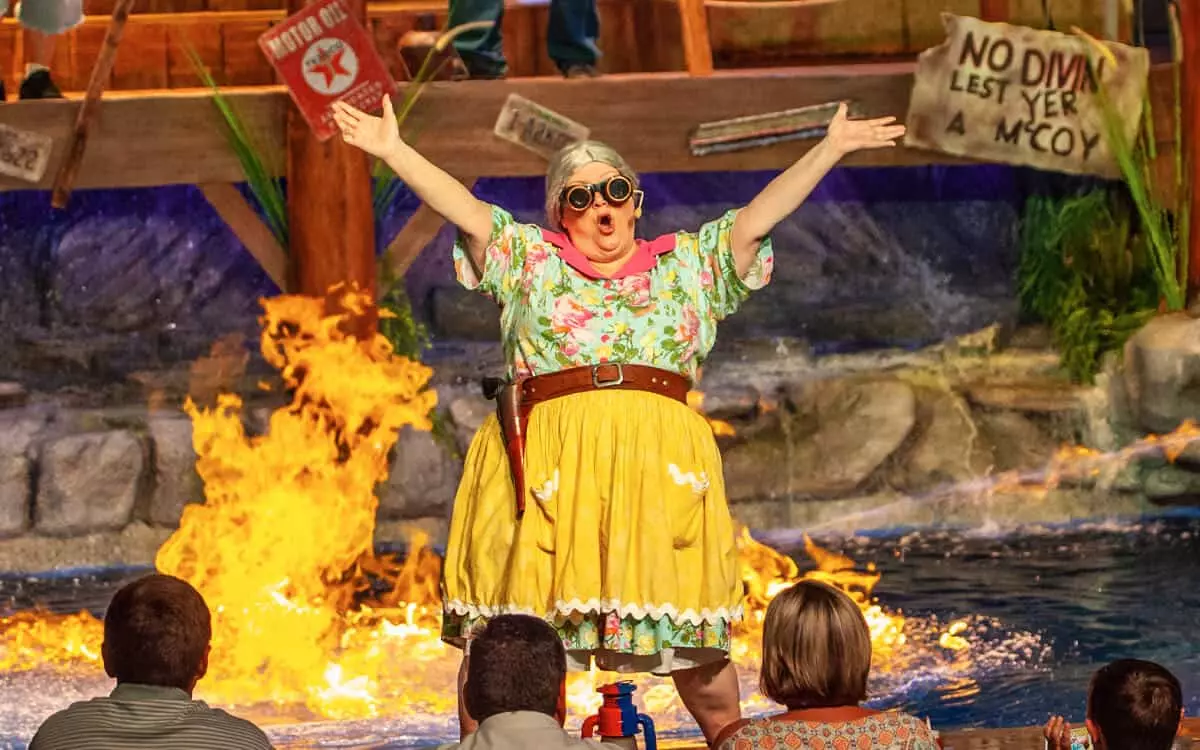 5 Things to Know About Our Hatfield and McCoy Dinner Feud in Pigeon Forge
February 24, 2022
Are you ready for some feudin', feastin', family fun? Come to the Hatfield and McCoy Dinner Feud! Our show is not only hilarious, but it also has singing and dancing, jaw-dropping stunts and so much more. If you're interested in learning more about it, we've put together a list of 5 things you need to know about our Hatfield and McCoy Dinner Feud in Pigeon Forge.
1. Our dinner is all you can eat.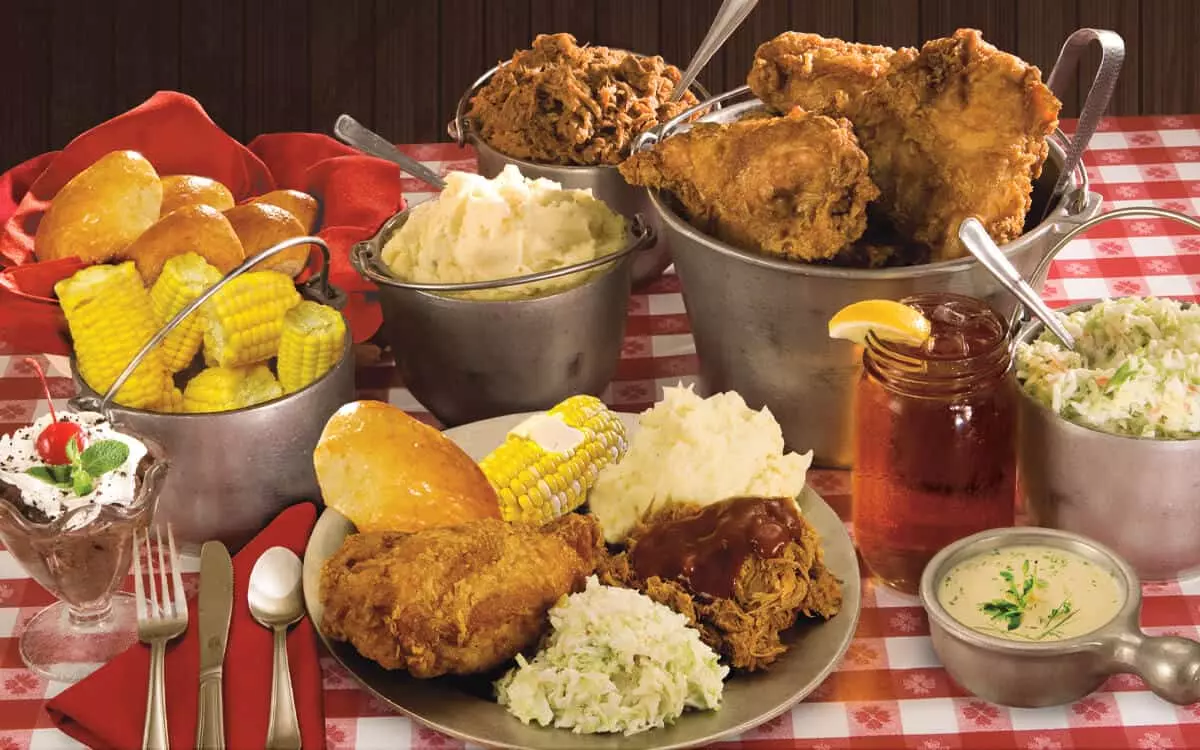 Be sure you bring your appetite when you come to our Pigeon Forge show, because it's all you can eat! We offer a delicious, homestyle Southern feast with all your favorites. Enjoy endless helpings of the following foods:
Feudin' Fried Chick'n
Open Pit Pulled-to-Pieces Pork Barbeque
Southern Style Creamy Soup
Smashed Mashed Taters
Buttery Corn on the Cob
Ma's Hot Homemade Bread
Daisy's Blue Ribbon Coleslaw
Granny's Famous Specialty Dessert
We want everyone to be able to enjoy a delicious dinner while they watch our show, which is why we also offer gluten-free, dairy-free, vegetarian and vegan meals available upon request. Be sure to call our box office for details!
2. We have diving dogs!
We have something that all our guests are sure to love — diving dogs! We added a swimming hole feature to our show that's 22 feet deep with 200,000 gallons of saltwater just so you can watch our talented diving dogs do what they do best. Our dogs will splash across the pool to fetch toys and sticks, putting on a show for everyone. And, of course, we have some diving hillbillies too! You can expect to see our talented performers springing from diving boards high above the stage. If you get a seat in the first row, you'll be in our designated splash zone!
3. It's the longest running feud in history.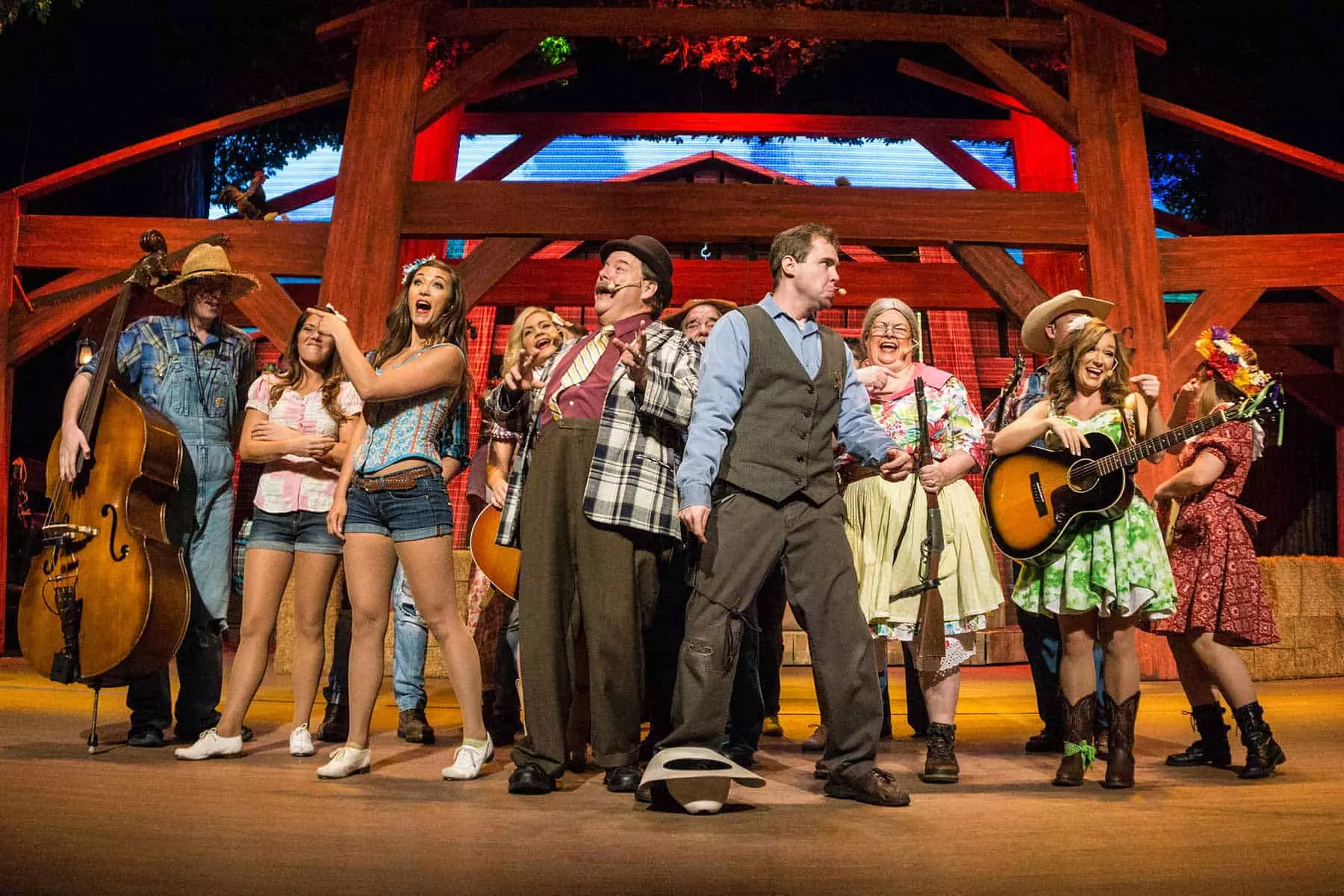 Our show features the longest running feud in history, and you can be a part of it! Watch as the Hatfields and McCoys try to settle their differences — mountain style. There are plenty of jokes, plenty of stunts and plenty of feats of strength as the families battle it out. Plus, our theater is split into two sections: the Hatfields and the McCoys. So, you can cheer on your family throughout the show!
4. It's great for the whole family.
The Hatfield & McCoy Dinner Feud in Pigeon Forge is a family-friendly attraction that will excite people of all ages. Kids especially love when our stage is transformed into a pool and the diving dogs come out! Everyone, including kids, parents and grandparents, will laugh along during the show and enjoy the jaw-dropping stunts and singing and dancing. There's never a dull moment during our show!
5. It has comedy, singing and more.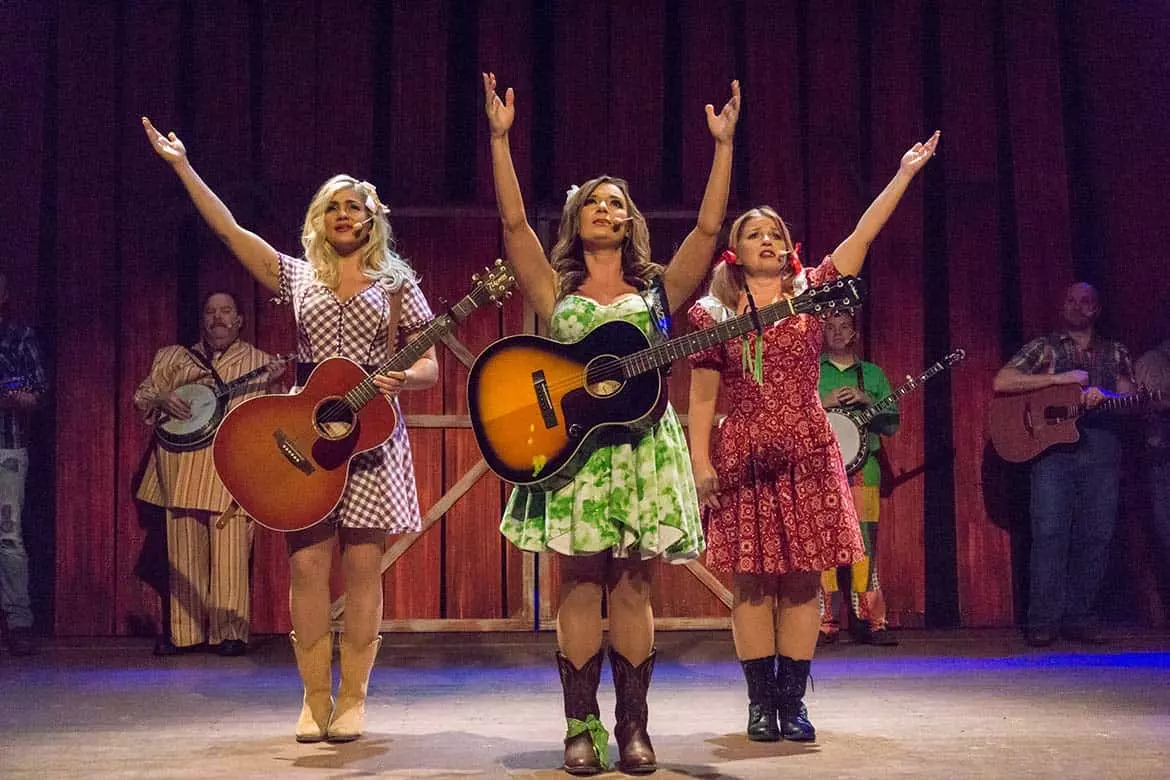 While our show will keep you laughing all night long, there is more than just comedy for you to enjoy! There is plenty of singing and dancing, exciting stunts, incredible special effects, and like we mentioned before, a swimming hole! This action-packed show will keep you and your family entertained all night long.
Now that you know all of these exciting things about our Hatfield and McCoy Dinner Feud in Pigeon Forge, we bet you can't wait to come and see it for yourselves! Get your tickets today and come join in on all the feudin' family fun.