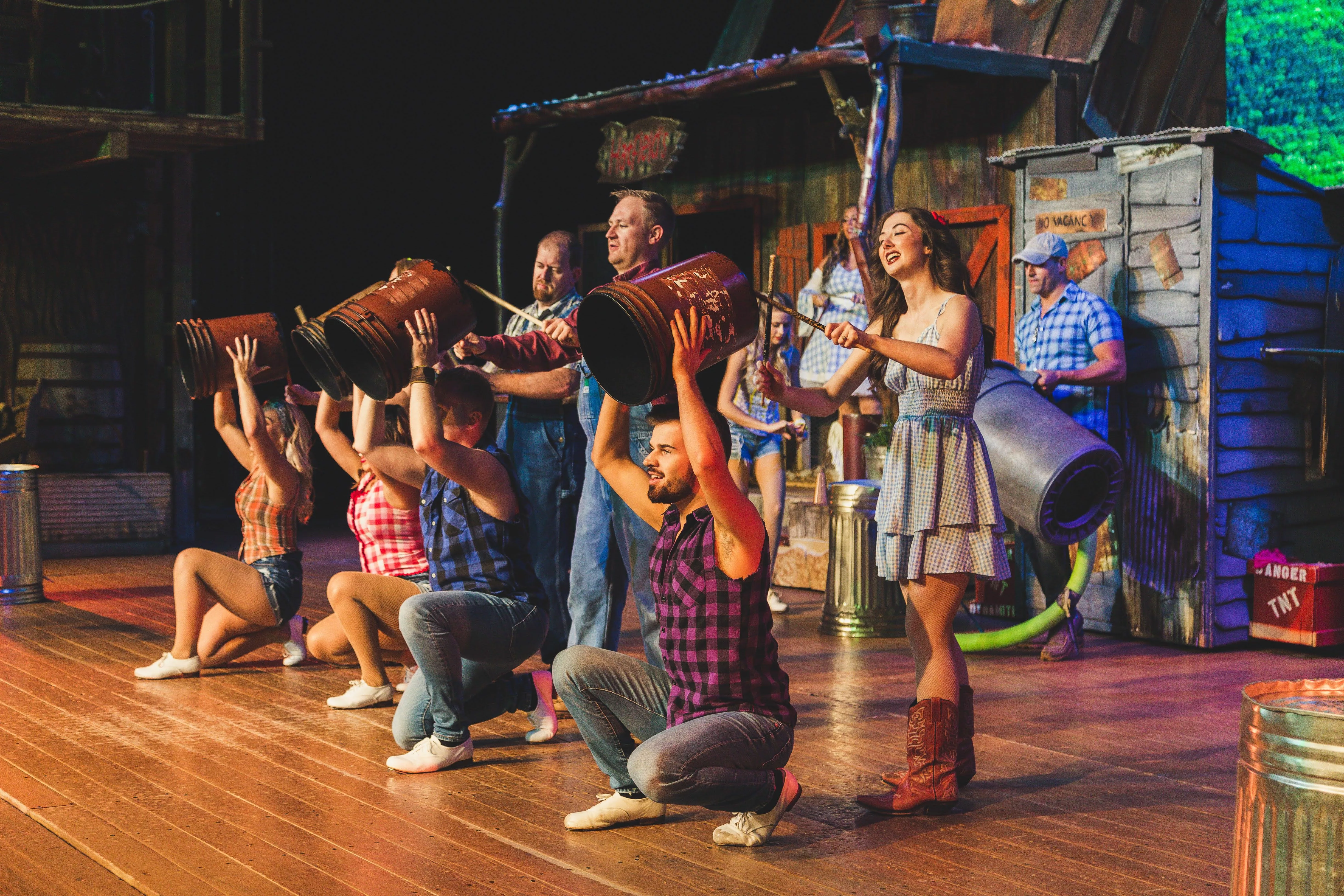 Why Our Pigeon Forge Dinner Show Is the Best Value
May 18, 2023
When you're looking for an attraction that has it all, look no further than our Pigeon Forge dinner show. Hatfield & McCoy Dinner Feud is the perfect combination of feudin', feastin', and family fun. We provide hours of entertainment and priceless memories, making us the best value for your vacation. Keep reading to learn more about why our Pigeon Forge dinner show is the best value:
1. Family Fun
We make it easy to find an attraction that everyone in your family can enjoy and will be talking about long after you leave! You won't have to worry about a single moment of boredom at our dinner attraction. In fact, the feuding between the Hatfield and McCoy families will have you feeling a lot better about any drama your family may have! Families love visiting the Hatfield & McCoy Dinner Feud to see them try to settle their differences, mountain style. Watch the chaos unfold on stage as you laugh the evening away with your loved ones.
2. Everything in One Place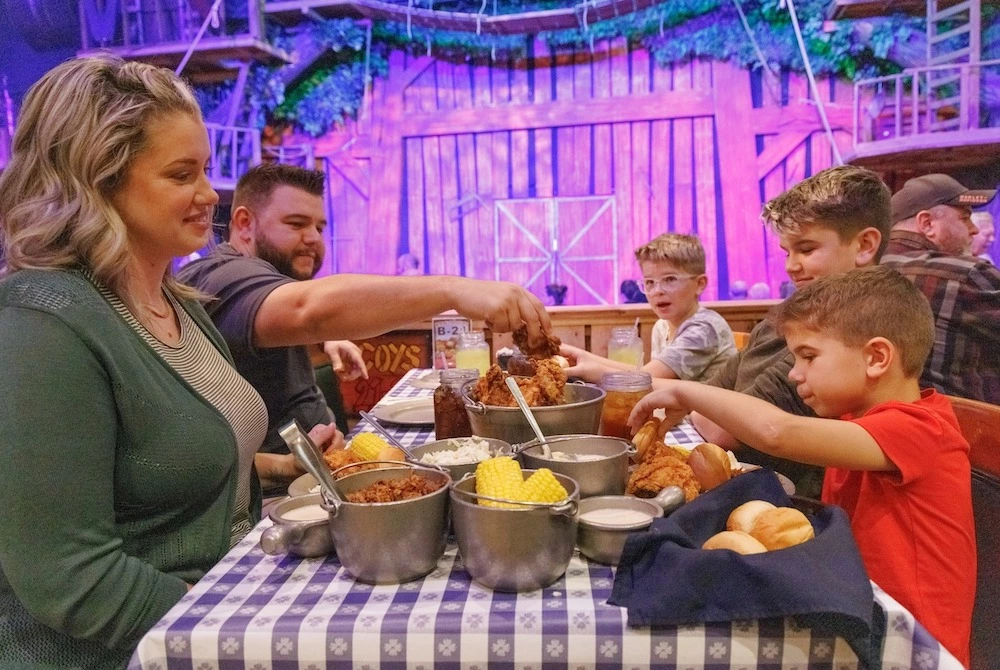 One of the best parts about our Pigeon Forge dinner show is that everything is all in one place. Why worry about fighting traffic getting from attractions to restaurants when you can have a delicious feast in our dinner theater while you watch our show? When you take your seats in our theater, you'll be served an all-you-can-eat Southern homestyle feast that tastes like it came straight from Granny's kitchen! You won't find a meal like this anywhere else in town. While you dine with your family, your eyes will be glued to the action on stage. Our show features singing, dancing, mighty feats of strength, jaw-dropping stunts, and side-splitting comedy. You'll even get to witness diving dogs and hillbillies as our stage transforms into a 22-foot-deep swimming hole! For the price of one ticket, you'll get to enjoy both our family-style dinner and our hilarious show. It doesn't get much better than that!
3. Group Discounts
Are you looking for something for your group to do in Pigeon Forge? Plan a visit to the Hatfield & McCoy Dinner Feud. Our show is a great value for groups. Not only do we provide fun for all ages, but we also help groups save money! We offer special group pricing for parties of 20 guests or more. Whether you're in town with friends, for a family reunion, or for a corporate event, your group will have an unforgettable time at our dinner show. Plus, our all-you-can-eat feast guarantees no one in your group will leave hungry!
4. Great Location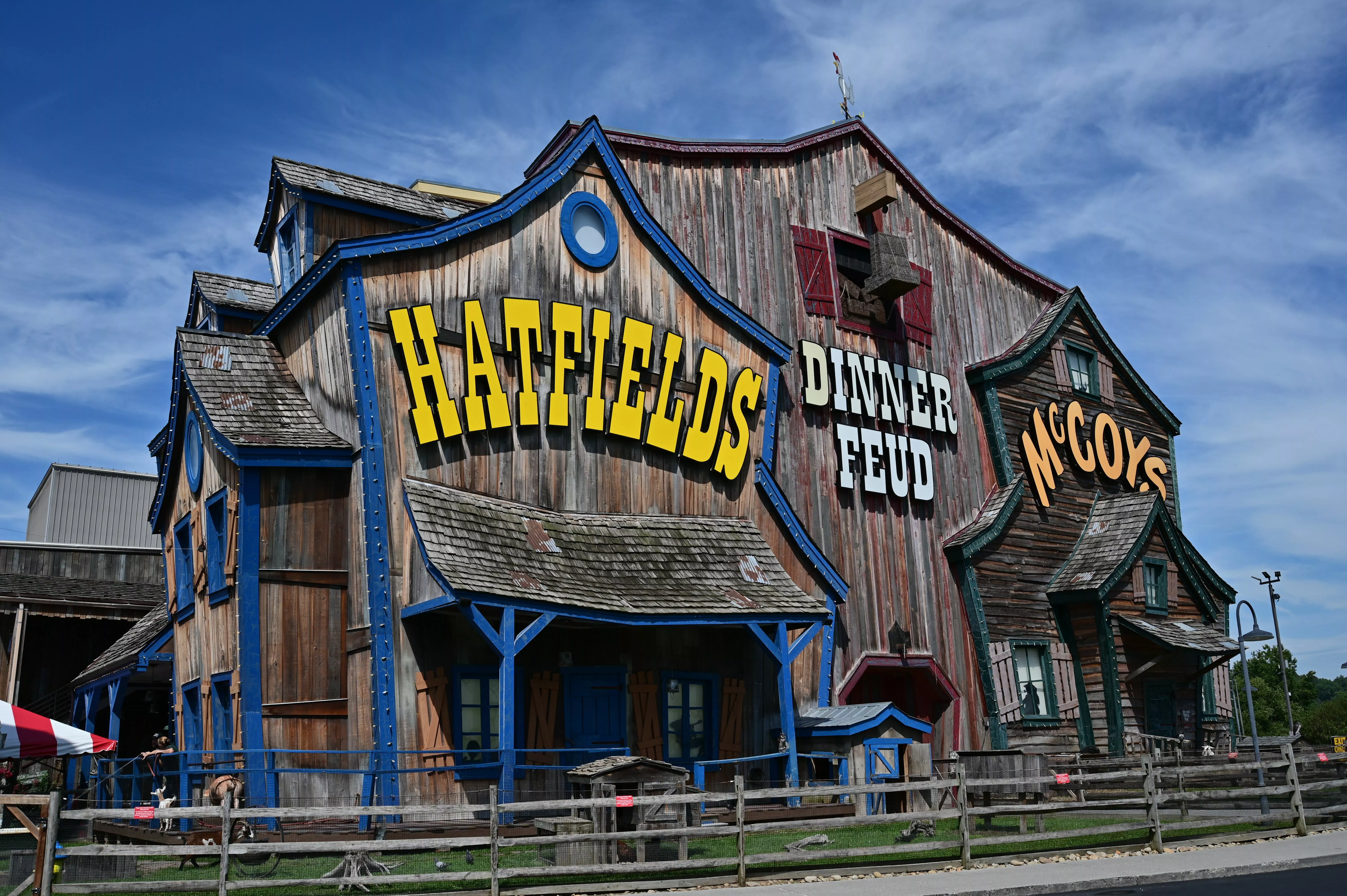 Another reason our Pigeon Forge dinner show is a great value is because of our location. We're right on the Pigeon Forge Parkway, just minutes from all the popular lodging options, shops, and other attractions in town. Enjoy a short drive or walk to other exciting things to do in Pigeon Forge and save money on gas. When you spend less time getting to our show and other spots in town, you'll have more time for fun!
Now that you know why our Pigeon Forge dinner show is the best value for your vacation, it's time to start planning your visit! Get your tickets to Hatfield & McCoy Dinner Feud today.