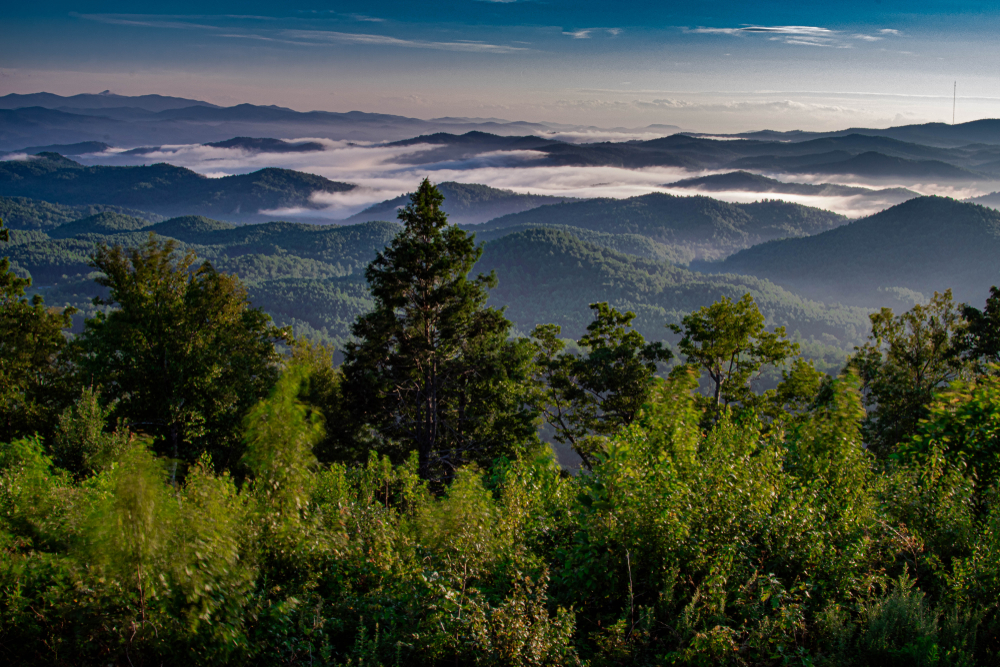 5 Reasons to Plan a Smoky Mountain Vacation
August 14, 2023
Who wouldn't want to visit an area packed full of fun, excitement, and gorgeous mountain views? The Smoky Mountains is one of the most popular vacation destinations in the country, and for good reason! When you're looking for the perfect spot to spend your next family vacation, romantic getaway, or group retreat, look no further than the Smokies! If you need more convincing, take a look at these 5 reasons to plan a Smoky Mountain vacation:
1. To Create Family Memories
Everything is more special when you get to share it with the ones you love. When you visit the Smoky Mountains, you'll have endless opportunities to create family memories that will last a lifetime. Whether you're sitting by the fire in a cabin rental, visiting a family-friendly attraction, or exploring the beauty of the Smokies, you'll be talking about your vacation for years to come. The area is packed full of fun for families as well, from dinner shows and theme parks to delicious restaurants and outdoor adventures. Whether you have younger children, teens, or young adults, all ages will have an incredible time in the Smoky Mountains.
2. To See a Dinner Show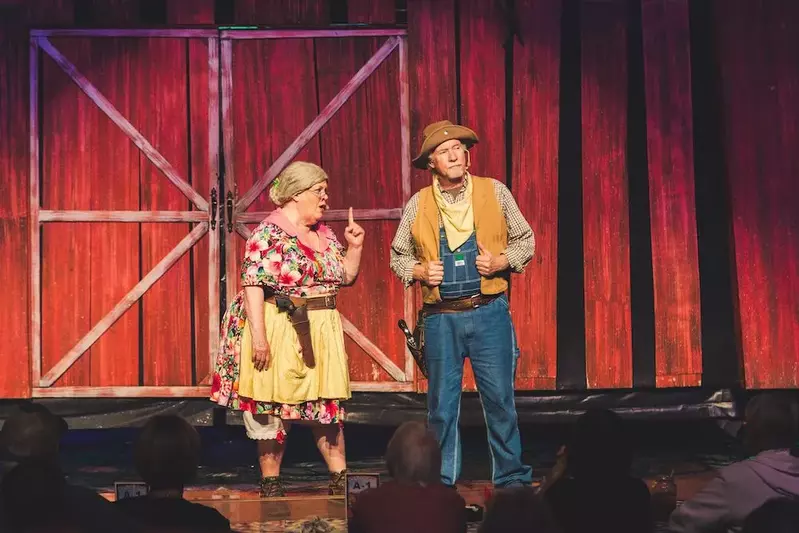 We may be biased, but one of our top reasons to plan a Smoky Mountain vacation is to see a dinner show! The Smoky Mountains are home to a handful of award-winning dinner shows that you don't want to miss. Hatfield & McCoy Dinner Feud provides visitors with an evening of feudin', feastin', and family fun. Watch the longest running feud in history unfold on stage with singing and dancing competitions, jaw-dropping stunts, mighty feats of strength, and side-splitting comedy. You'll even get to see diving dogs and hillbillies show off their skills in our swimming hole! While you watch, enjoy an all-you-can-eat feast with all your Southern favorites.
Other popular dinner shows worth visiting are Pirates Voyage Dinner & Show and Dolly Parton's Stampede.
3. To Visit an Award-Winning Theme Park
Are you looking for a thrill? You can find it on your Smoky Mountain vacation when you visit an award-winning theme park! Dollywood has been named one of the top theme parks in the country. This popular attraction is home to more than 50 world-class rides, high-energy entertainment, delicious dining, and the friendliest park atmosphere in the world. After you experience the thrills on coasters like the Wild Eagle and Mystery Mine and face your fears on Drop Line, you can go for a scenic ride on the Dollywood Express, watch a live performance, or enjoy some world-famous cinnamon bread from the Grist Mill! Dollywood is also home to a great collection of family-friendly rides, restaurants, and entertainment, making it a can't-miss destination on your vacation.
4. To Explore the Country's Most Visited National Park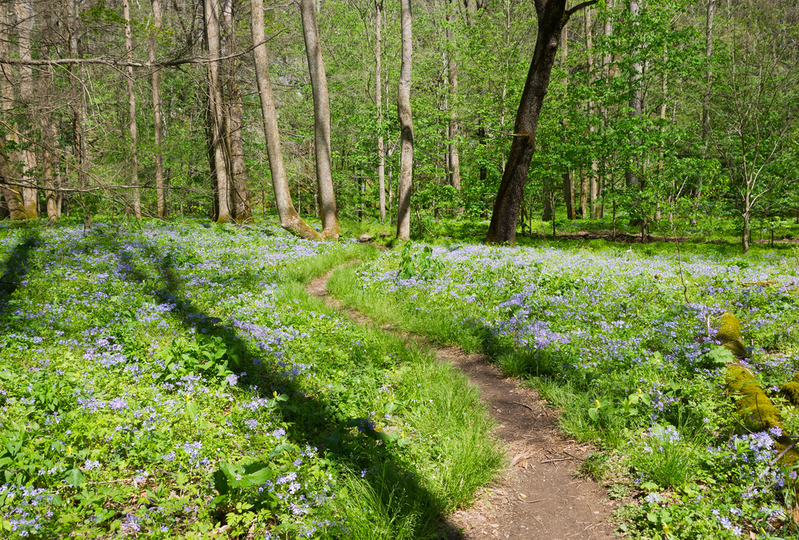 Would you love to explore the country's most visited national park? Come to the Smoky Mountains! The Great Smoky Mountains National Park welcomes more than 11 million visitors each year. In addition to the sweeping mountain views, you can experience hikes, scenic drives, horseback riding, fishing, wildlife viewing, and so much more. Some of the most popular areas in the park are Cades Cove, Roaring Fork, and Laurel Falls. There is something to do for all ages in the Great Smoky Mountains National Park!
5. To Dine at a Unique Restaurant
The Smokies has no shortage of mouth-watering restaurants. When you're searching for a unique dining experience that's both fun and delicious, we have the perfect spot for you. Frizzle Chicken Café is located right on the Parkway, just next door to the world-famous Comedy Barn Theater. This restaurant serves up some of the best Southern breakfast and lunch options in the area! Not only will you get to enjoy some great food, but there's also a little entertainment. Diners are serenaded by a collection of animatronic chickens while they eat! This restaurant is especially popular among families with kids. Not only will they love the animatronic chickens, but they get to order their own special Bear Cakes for breakfast!
We know after reading all these reasons why you should visit the Smokies that you can't wait to start planning your Smoky Mountain vacation! For help planning, take a look at our guide to having the perfect Pigeon Forge vacation.