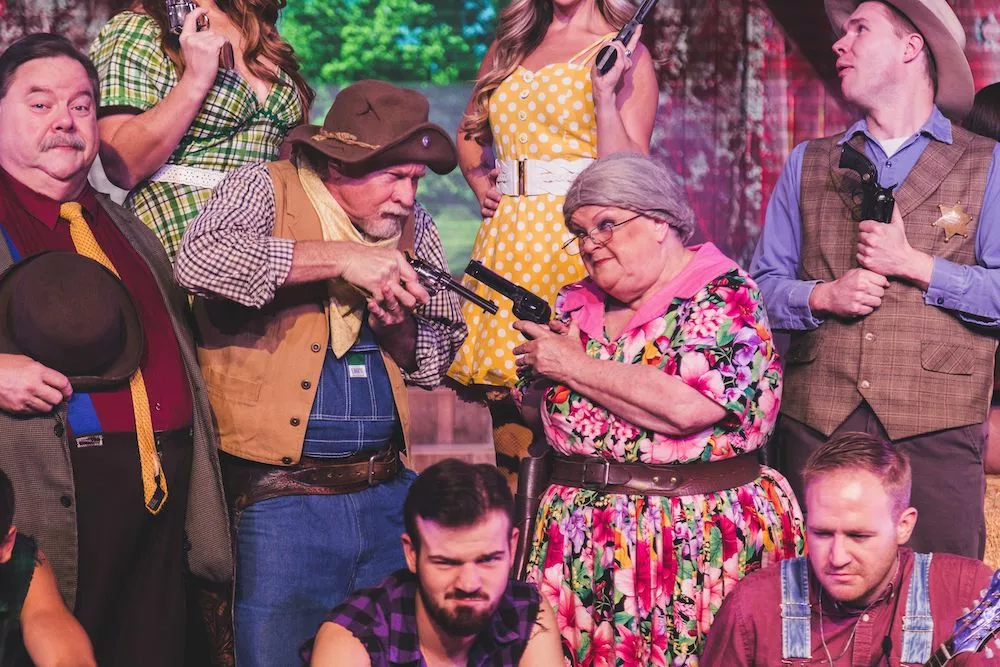 3 Things to Do When You Miss the Hatfield & McCoy Dinner Feud
October 23, 2023
Has it been too long since you've been to our Pigeon Forge dinner show? When you're missing the Hatfield & McCoy Dinner Feud and don't have a visit coming up, there are a few things you can do! While nothing compares to being in our audience, you can still find ways to remind yourself of our show until you can visit again. Check out these 3 things to do when you miss the Hatfield & McCoy Dinner Feud:
1. Plan Your Next Visit
Of course, the first thing you can do when you miss our Pigeon Forge dinner show is plan your next visit! Nothing makes missing us easier than knowing when you'll get to see our show again. Our show runs all throughout the year on select dates each month, so you'll have plenty of days to choose from! If you've already seen our original show and want to try something different, plan your visit for November or December to see our Christmas show. As soon as you choose when you want to visit, purchase your tickets online ahead of time to guarantee you get the date and time of your choice. Once you have your tickets, the countdown begins!
2. Recreate Our Southern Homestyle Feast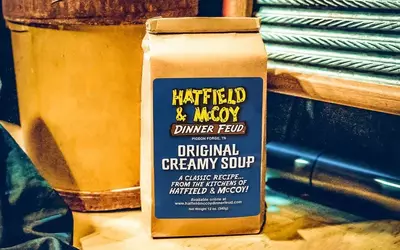 One thing that's a staple at the Hatfield & McCoy Dinner Feud is our Southern homestyle feast. When you're missing our show, we recommend recreating our feast in your own kitchen! Gather all your loved ones around the table to enjoy fried chicken, mashed potatoes, and other country favorites. Of course, it wouldn't be our Southern homestyle feast without our Southern Style Creamy Soup! This dish kicks off every meal at our dinner attraction and is a crowd favorite. Since it's so loved by our visitors, we made it possible for you to start making it at home. Order our Original Creamy Soup mix online and enjoy a taste of the Hatfield & McCoy Dinner Feud right at home! All you have to do is boil water and add our soup mix. Each bag is neatly labeled with step-by-step instructions, so you'll have no trouble recreating our recipe.
3. Reminisce With Friends and Family
One of the best parts about visiting our show in Pigeon Forge is creating life-long memories with your loved ones. When you're missing our show, all you have to do is sit and reminisce about what a fun time you had with your friends and family. Since our show is great for all ages, everyone from kids, to teens, to adults will be able to talk about their favorite moments. Nothing helps pass the time until our next show quite like telling stories from your last visit! Whether you're reminiscing about one of your loved ones getting chosen to participate in a part of the show or you're talking about how much you loved watching our diving dogs and hillbillies, your next show will be here before you know it!
About the Hatfield & McCoy Dinner Feud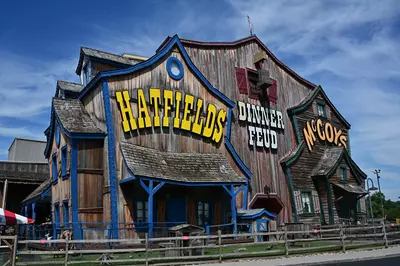 Our show invites everyone to become a part of the longest running feud in history. Whether you're Team Hatfield or Team McCoy, you'll love the singing and dancing, mighty feats of strength, jaw-dropping stunts, and side-splitting comedy you'll get to experience every time you visit our show. Visitors return year after year to enjoy the hilarious antics at the Hatfield & McCoy Dinner Feud, and we can't wait to welcome you back soon!
When you're ready to start planning your next visit, take a look at our show schedule and get your tickets today.